Hanoi, Apr 18th  2022
Lumi Vietnam:
Celebrating 10th anniversary of establishment
Publishing Vietnam Smarthome Report 2022
Officially repositioning with new logo and identity color
Introducing strategic products roadmap in 2022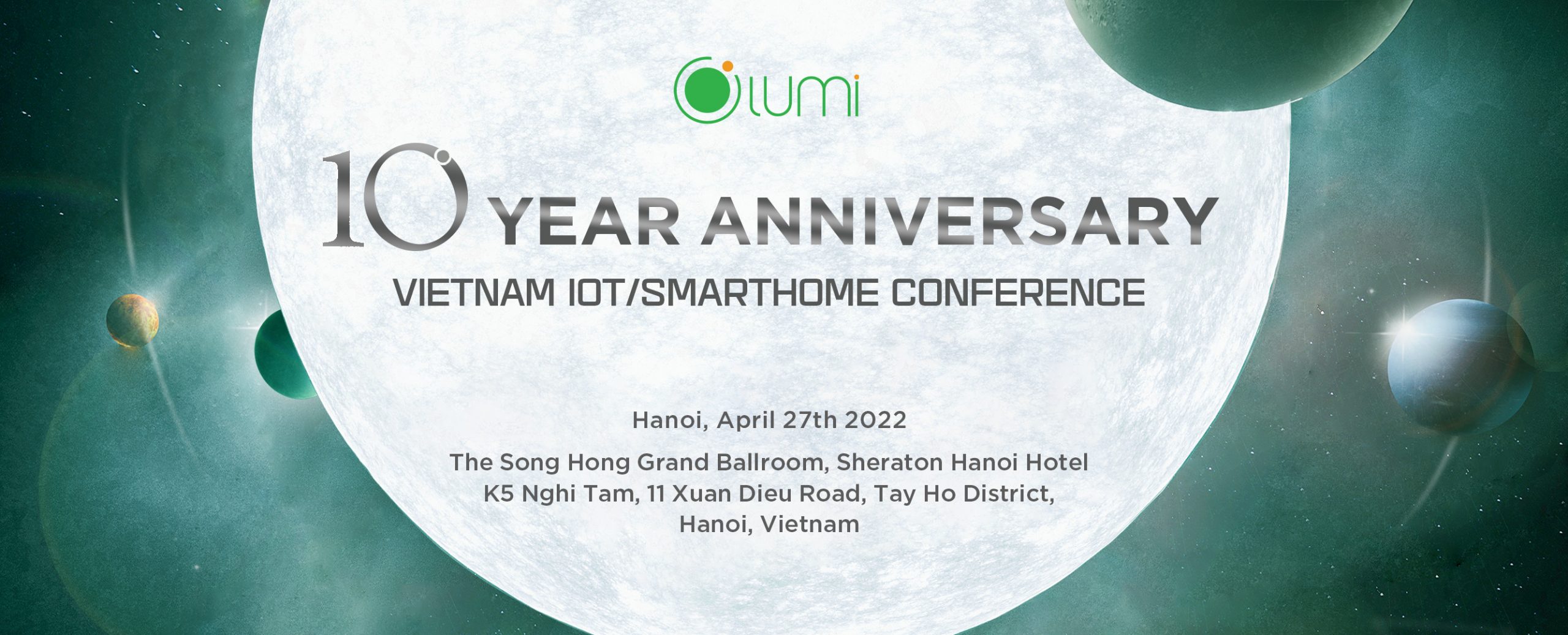 On April 27th, 2022, Lumi Vietnam Joint Stock Company will commemorate the 10th anniversary of its establishment with the event of workshop on IoT and smarthome development in Vietnam at Sheraton Hanoi Hotel. This event's attendees include Government officials; Representatives of the Ministry of Information and Communication; Representatives of Hanoi University of Science and Technology, Vietnam National University; Representatives of partners from Viet Tiep, Pavana, Funix; Representatives of customers and more than 30 national and international press units. 
At the event, Lumi will officially publish the Vietnam Smarthome Report 2022. It is considered the first in-depth report of the Smarthome market, conducted by a Vietnam company with a sample size of over 10,000 respondents across Vietnam.
Besides, Lumi's repositioning strategy with the new identity set consisting of a logo, primary color and slogan will also be officially introduced. For the first time after 10 years of operation, Lumi Vietnam actively repositioned its brand to be more suitable for modern customers; consistent with a new development strategy, elevating its mission and concretizing core values of the brand that has been built and maintained for a decade: Creative, Aesthetic, Smart and Make in Vietnam.
The 10th anniversary of Lumi Vietnam, starting from 8:00 am to 12:00 pm on April 27th, includes 10 main contents: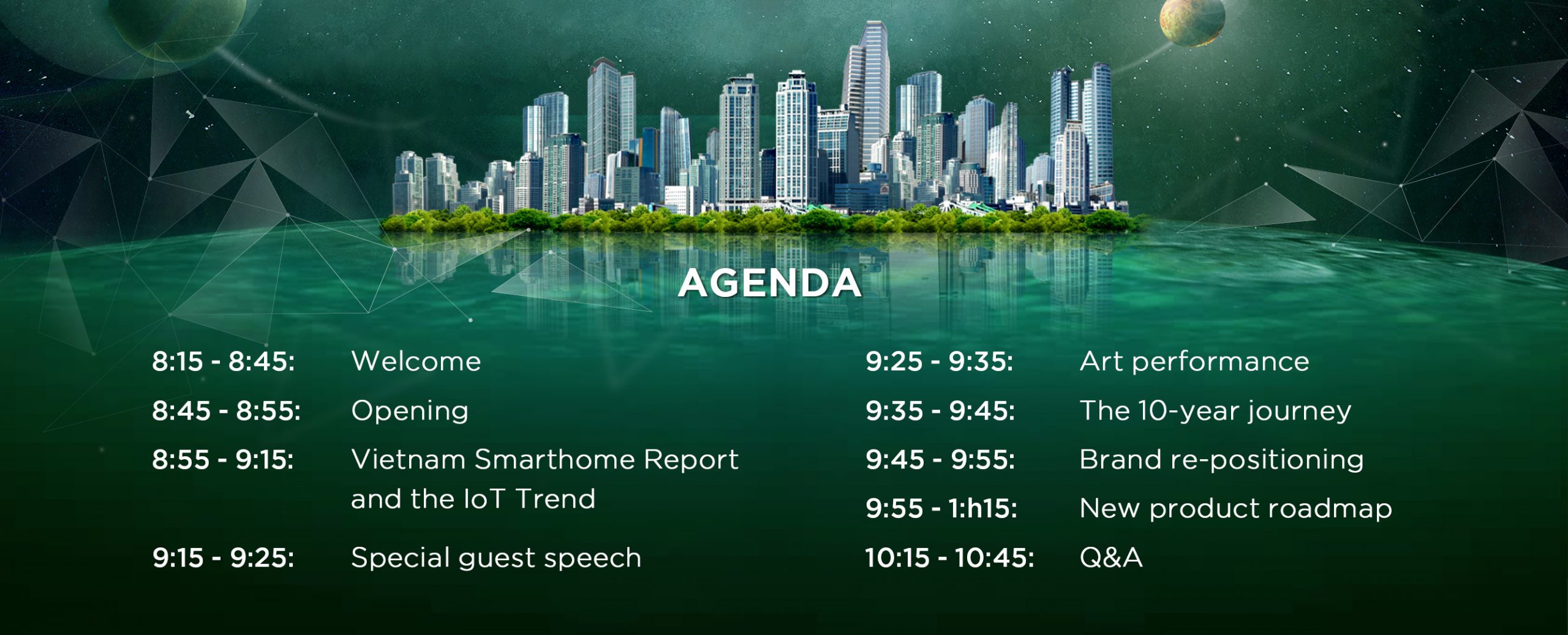 Decade of tectonic shifts to technological life rhythms
Lumi Vietnam Joint Stock Company was founded in 2012 with three leading executives and alumni of the Department of Automation – Hanoi University of Science and Technology (member of the Robocon team). It has a decade of experience and development with hundreds of smarthome products produced in Vietnam for  Vietnamese people and global export.
As one of the first smarthome brands in Vietnam, Lumi has significantly contributed to creating and leading the Vietnamese smarthome market from the first bricks, changing the definition of technological life, smart home for tens of thousands of Vietnamese. In addition, Lumi Vietnam has been creating a comfortable and convenient living environment for more than 40,000 domestic and foreign customers.
Until the end of 2021, Lumi Vietnam owned a variety of products in the smart home ecosystem, such as: smart touch switches, HC central controllers, smart lights, motion sensors, Luvit smart locks ,… and dozens of Work With Lumi products after cooperating with prestigious partners such as Viet Tiep, Rang Dong, DEA…
Active in not only business activities but also with research and expertise, Lumi Vietnam is also the only smarthome company to win the Tech Awards twice in the category of Excellent Smart Home Platform 2020-2021, Sao Khue Award 2021-2022, Certificate of Science and Technology Enterprise.
With decades of 10 years of relentless efforts with practical technology solutions for life, Lumi Vietnam's achievements are not only the average growth rate of 30% per year but also the high appreciation of customers, bringing the living experience of a part of Vietnamese to catch up with the world in the 4.0 technology trend and the IoT trend.
The first Vietnam Smarthome Report 2022 in Vietnam
Also, in the upcoming 10th anniversary event, Lumi Vietnam will publish a report on Vietnam's Smarthome market directly hosted by Lumi. According to The New York Times Magazine, 2022 is the year of smart homes, electric cars and the metaverse. Coincidentally, 2022 is when Lumi celebrates its 10th anniversary and publishes the Vietnam Smarthome Report 2022. The report results from a survey of more than 10,000 respondents across Vietnam, with exclusive analytics being shared for the first time.
The report shows remarkable figures: At a basic awareness level, 80.5% of survey respondents have heard of smarthome as a general concept, but only 10.9% have used it directly. Smarthome market in Vietnam is expanding with opportunities for technology businesses due to increasing customer demand, it is forecast that the total revenue will reach 453.8 million USD by 2026.
When asked about choosing between smarthome brands from Vietnam and abroad with the same price, respondents said that they would prioritize Vietnamese products. Specifically: up to 64.75% choose Vietnamese brands and only 35.25% choose foreign brands.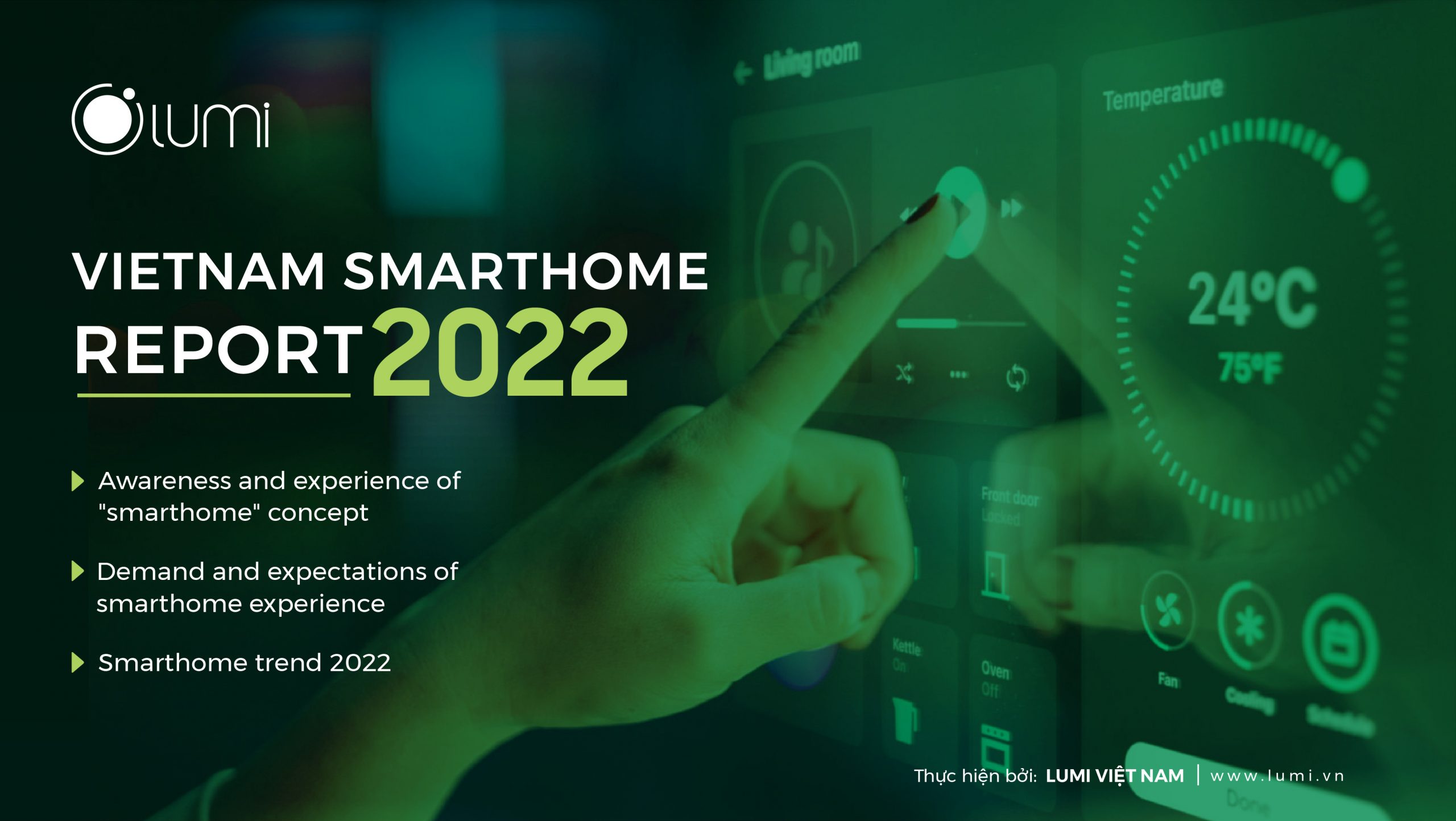 (Details of the report will be announced during the event and sent to reporters at the event)
Officially repositioning the brand – improving the company mission
After a decade of development, with the position of the leading brand in the Smarthome industry in Vietnam, Lumi has always remained consistent with the core values ​​ to bring to customers while ensuring product quality is a factor. Prerequisite.
Sharing in the strategic event of the business, Mr. Nguyen Duc Tai – CEO of Lumi said: "Lumi Vietnam actively repositioned its brand to be more suitable for modern customers, consistent with the development strategy, new mission, raising a new mission in the rhythm of Vietnamese life. This change effort once again affirms our philosophy of putting the customer at the center and striving for perfection to optimize the user experience."
Lumi envisions hundreds of thousands of Vietnamese households utilizing IoT and Make in Vietnam solutions over the next 10 years. Simultaneously, Lumi maintains its objective of becoming the nursery of R&D and training for thousands of IoT Engineers, contributing to the advancement of science and technology, thus strengthening our country. Furthermore, the objective of generating a more perfect/comfortable living experience for modern clients through smarthome solutions has been put into operation and development.
Previously, buyers only recognized Lumi for its "smart" and "Make in Vietnam" goods; today, the "creative" and "aesthetic" components will be explained and proven when each solution is introduced to the market.
With this repositioning activity, Lumi hopes to improve customer experience and creative efforts, along with the country's progress in the 4.0 technology revolution taking place as a storm, which is the premise for the next decade of developing technological life rhythms.
————————————————
Guests, journalists and spectators interested in the event can update details and follow the replay of the event at Lumi Vietnam's Website/ Fanpage/ Youtube and register to receive tickets to attend. Join the live event at Sheraton Hotel at 8:00 am-12:00 pm on April 27th, 2022, with the following information:
Website: www.lumi.vn 
FanPage: https://www.facebook.com/lumijsc 
Youtube: https://www.youtube.com/c/LumiSmartHomeOfficial 
Headquarters: No 38, Do Du Duc Street, Nam Tu Liem District, Ha Noi
————————————————
Contact information for communication:
Media units interested in information before, during and after the event, please contact: 
Lumi Việt Nam
Phuong Dao (Ms.)
Mobile: 0969.389.274
Email: phuongdt@lumi.biz