Lumi, a leading smarthome brand in Vietnam, was chosen as the provider for the Dojiland Group's Diamond Crown Hai Phong project, surpassing numerous domestic and foreign smarthome enterprises.
Lumi smarthome, with its comprehensive smarthome system and luxury, delicate products, contributing to the desired modern and intelligent aesthetics. This also satisfies the "green and sustainable living" standard by saving 30-40% of energy and reducing negative environmental consequences.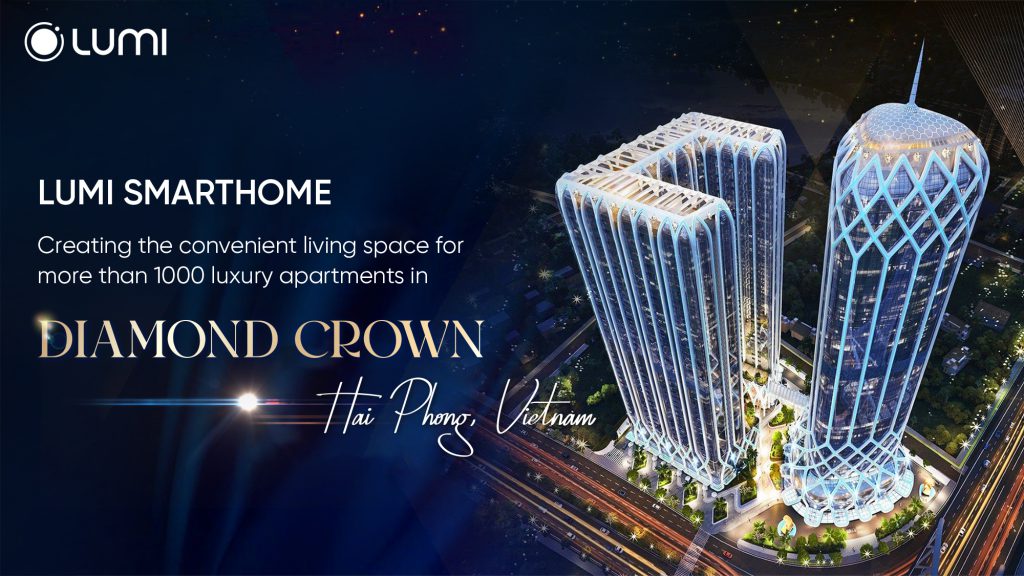 Lumi is proud to be associated with the Diagrid architectural marvel – the symbol of Port city
Diamond Crown Hai Phong is renowned as the first project in the jewelry art real estate product line "Diamond Crown". The project, which is located at the "golden" intersections of Le Hong Phong and Nguyen Binh Khiem, is not only an architectural and wealth icon, but it is also a pioneer in bringing "smart life" to Hai Phong residents. Having consistently won prestigious titles such as Project of the Year 2021, Luxury apartment and hotel project with architectural design, etc… , it becomes a pride for the growth of Hai Phong. Furthermore, Diamond Crown Hai Phong is the first apartment project to be awarded the 'Green Building LEED Residential Silver' designation by the US Green Building Council, recognizing its energy-saving and environmentally friendly features.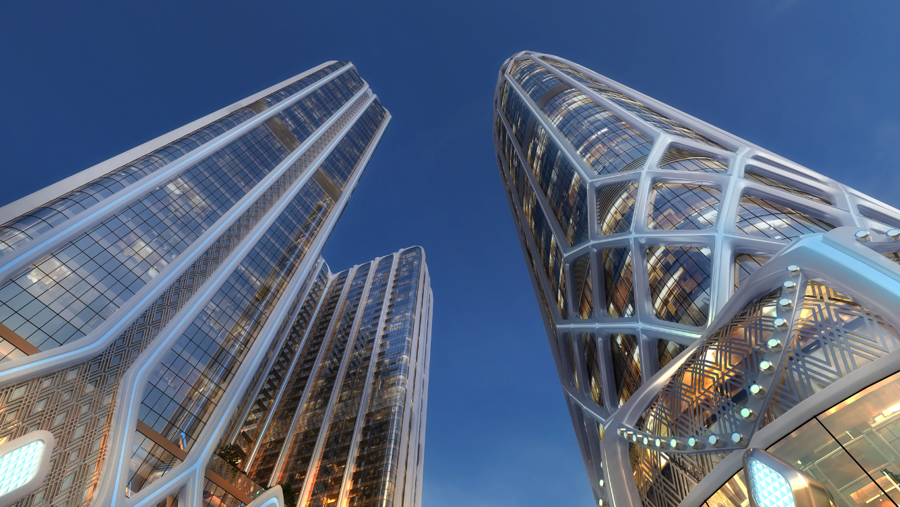 Lumi smarthome has been implemented in all of the apartments in the project (almost 1000 units) to not only address technical and aesthetic aspects but also enhance the project's real estate value, delivering exceptional value to clients. Future occupants will have an enjoyable, convenient and secure living environment.
Through Lumi smarthome solutions, future residents can easily control all electrical devices in their apartments using their smartphones from anywhere. They can also use voice commands to control lights, sound systems, TVs, curtains, and other devices in both Vietnamese and English. Setting up smart living scenes according to their requirements is simple with Lumi Life+ app. With a single touch, the "dinner scenario" is activated: the curtains open, the TV switches off, the dining table lights turn on, and gentle music plays. Diamond Crown Hai Phong residents can look forward to a magnificent and convenient living experience.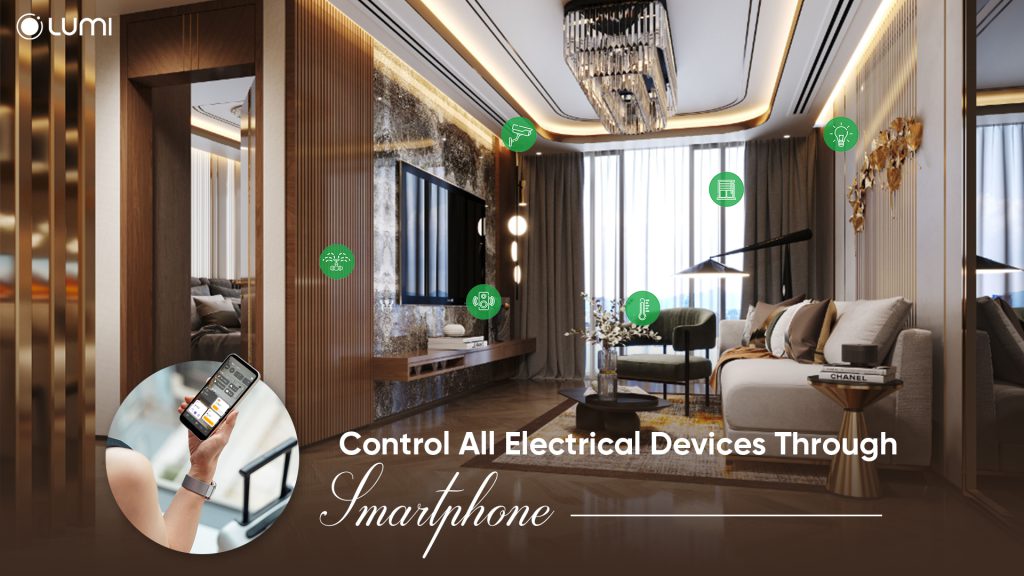 Lumi smarthome joined the Diamond Crown Hai Phong project together with  numerous well-known companies, including Kohler, Toto, and Malloca, to "provide perfect, convenient, and enjoyable experiences, optimizing time, saving energy, and enhancing security," according to the project's investors.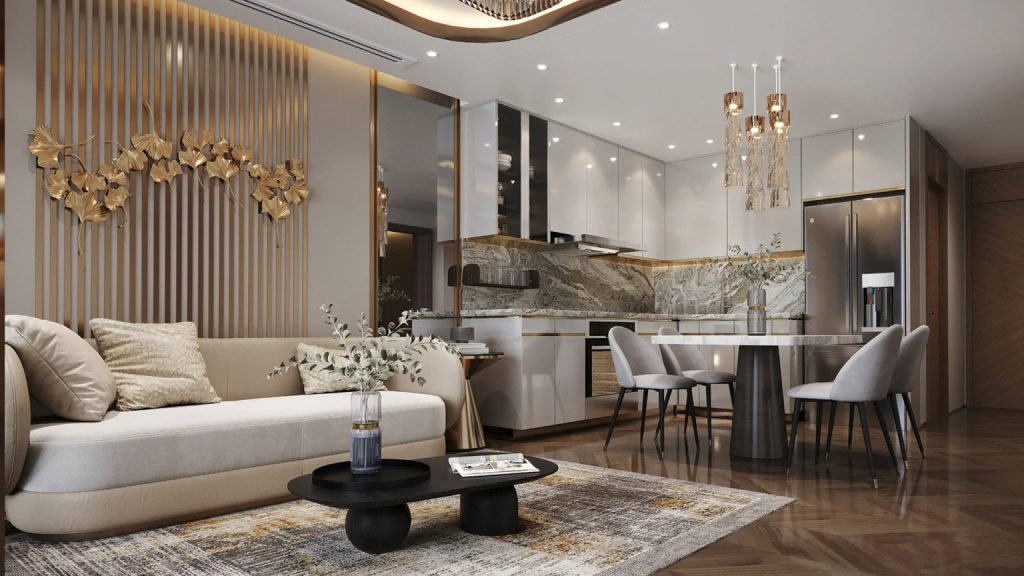 Lumi – The smarthome Brand for Premium Real Estate
All features in the Diamond Crown project demand great accuracy and perfection to assure beauty, high-class experience, and quintessential location to earn the title of "Proud symbol of Port Street" and commemorate the transformation milestone of Hai Phong City. That is why DOJILand, the project's creator, prioritizes Lumi smarthome solutions.
Mr. Nguyen Duc Tai, CEO of Lumi Vietnam, shared: "By finding solutions to the challenges posed by the developer and surpassing eight major contractors from Europe, America, South Korea, and numerous domestic enterprises, Lumi Vietnam is proud to become the smarthome solution provider for Diamond Crown project, encompassing more than 1000 smart apartments. With our leading-quality products, experience in providing smarthome solutions in Vietnam and exporting to many countries worldwide, we are accompanying DOJILand in creating smart, secure, and convenient living for our residents."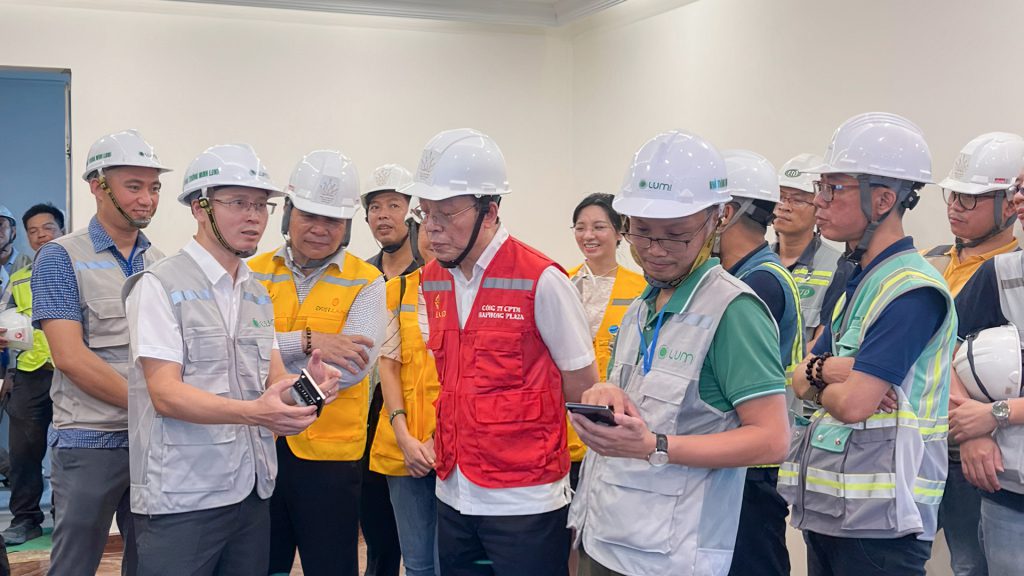 Before officially becoming the comprehensive smarthome solution provider for the Diamond Crown Hai Phong project, Lumi had successfully implemented prominent projects such as Saigon Intela Binh Chanh (1068 apartments), Hoang Huy Commerce (832 apartments), Imperia Sky Garden Minh Khai (464 apartments), 6th Element Tay Ho Tay (368 apartments), The Ruby Ha Long (474 apartments), Flamingo Dai Lai (25 villas), Life Asoke Hype Condominium Thailand (1253 apartments), and so on.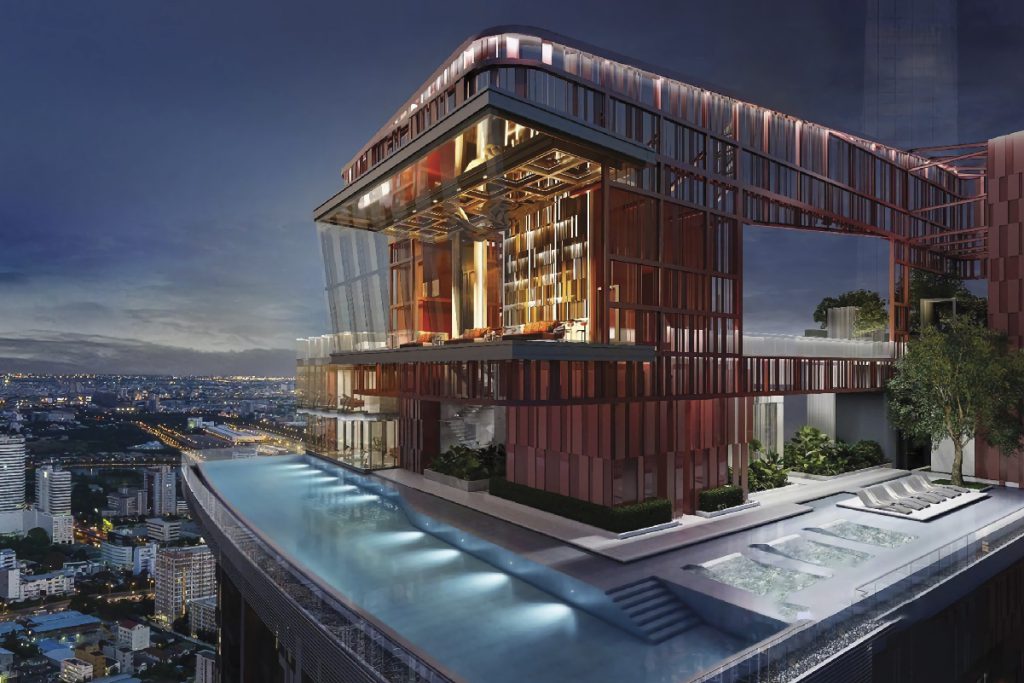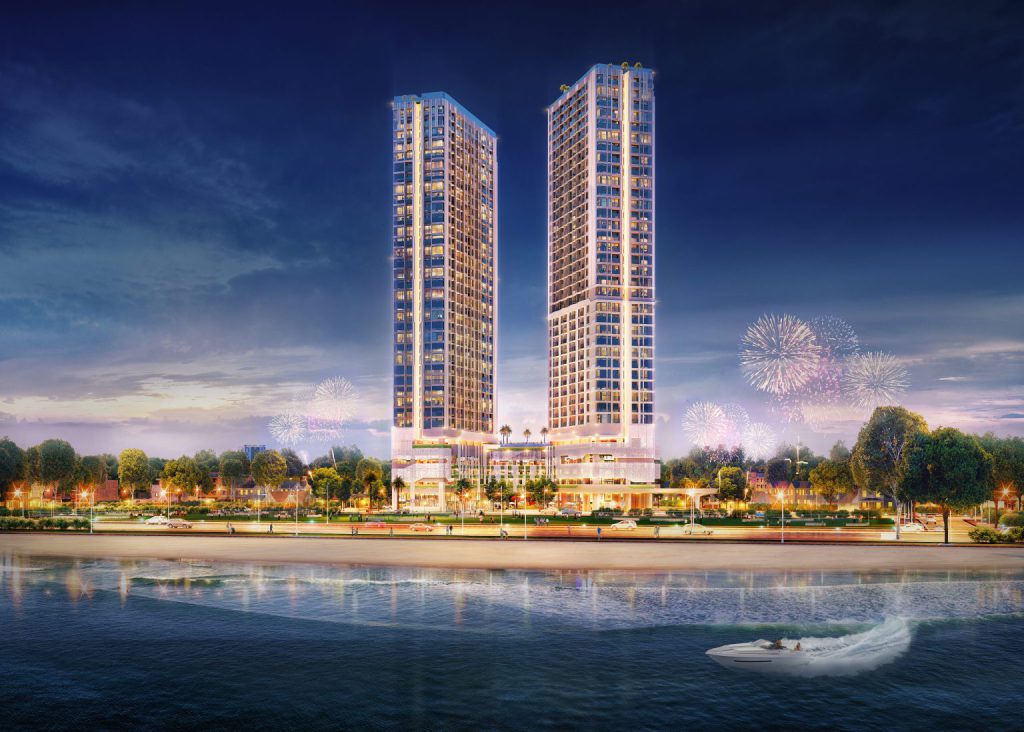 Lumi's official status as the full smarthome solution supplier for Dojiland Group's Diamond Crown Hai Phong project attests to the quality of its products and its presence in the Vietnamese market. Furthermore, through multiple "super" real estate projects installed Lumi's smarthome solution, Lumi Vietnam has laid a solid platform for continued worldwide expansion, further illuminating Vietnamese ingenuity and enhancing the brilliance of "Make in Vietnam" goods.