In the 4.0 era of technology, smarthome are largely accepted by users in many industrialized countries, including Vietnam. This means that providing residents with a sense of convenience and security has become an unspoken requirement for luxury real estate developments, further validating their superiority. Thus, it is not hard to see how the smarthome has made real estate projects more appealing to consumers.
However, deciding which smarthome company to collaborate with for a đeicated project is not easy for the investor. Aside from fulfilling a quality product ecosystem and providing a comfortable living experience worthy of inhabitants, the smarthome brand must also have a professional technical team to meet the construction aesthetic and architectural harmony, as well as to ensure the delivery schedule. Lumi Vietnam is proud to have been chosen for a number of luxury real estate projects, not only nationwide but also worldwide. In terms of smarthome Make in Vietnam units engaged in real estate partnership projects, Lumi stands out as the most prominent example at this time.
Lumi Smarthome – The mission of elevating the convenience value of "super" real estate projects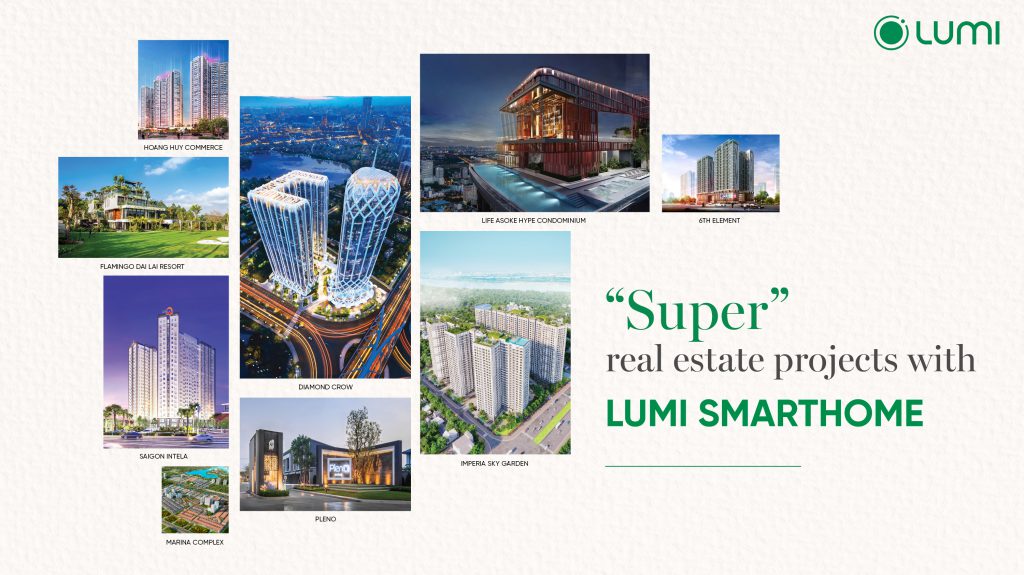 As a leading brand in the smarthome field with a comprehensive and stable smarthome ecosystem, and luxurious and sophisticated product design, Lumi Vietnam has become the first choice of numerous "scrupulous" investors in order to create a comfortable living environment for modern residents.
Creating the convenience living space for a masterpiece project – Diamond Crown – Hai Phong, Vietnam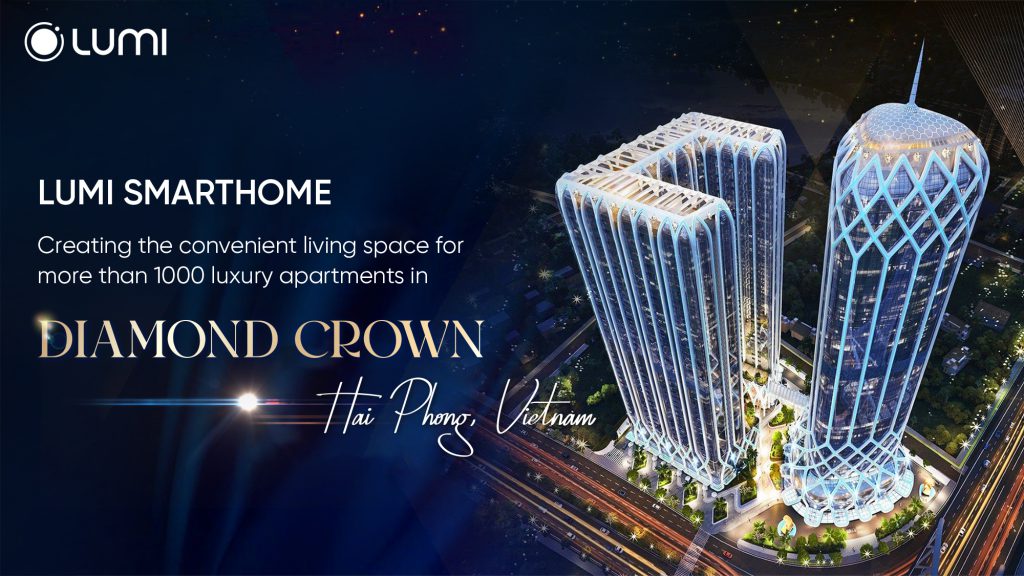 Recently, surpassing 8 contractors from Europe, America, Korea and many domestic enterprises, Lumi Vietnam is officially the contractor providing smarthome solutions for the whole Diamond Crown project with 1050 smart apartments (Official contract signed in May 2023)
The Diamond Crown Hai Phong project is notable not only for its Diagrid hammock architecture combined with one-of-a-kind crystal blocks – the most beautiful symbol in Vietnam (Best Luxury Residence and Hotel Iconic Design Vietnam 2021), but also for taking the first steps in creating a smart living space in the port city with the Lumi smarthome system.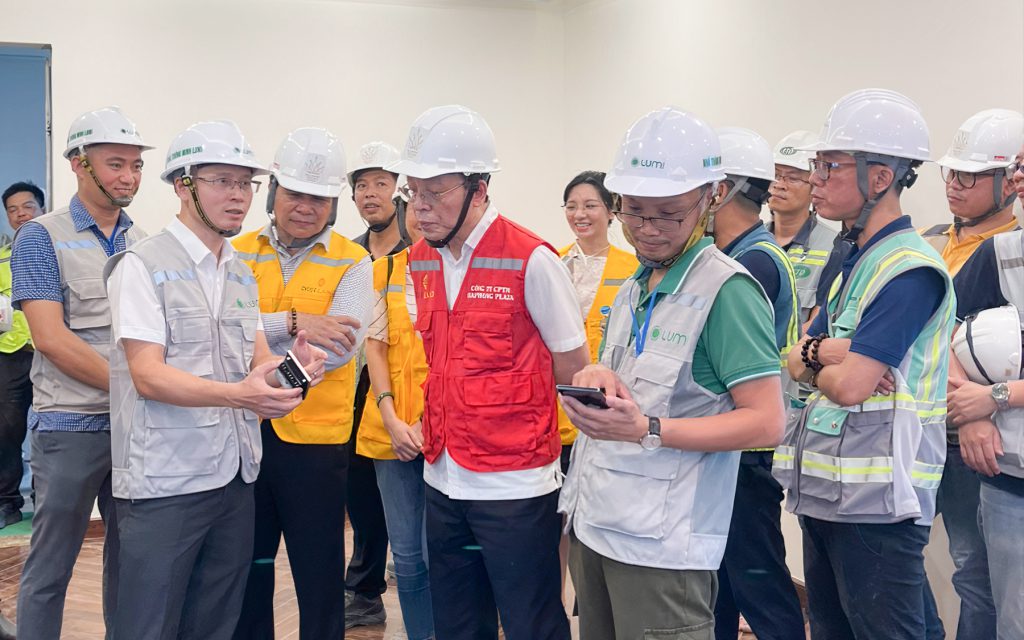 Furthermore, the project's investment in a smarthome system has contributed to Diamond Crown Hai Phong becoming the first apartment project to be awarded the "LEED Residential Silver Green Building" certificate – an energy-saving, environmentally friendly building by the US Green Building Council.
Cooperating with a range of high-end real estate projects both domestically and internationally
Lumi Vietnam has already gained the confidence of numerous investors and completed a number of upscale real estate projects prior to the Diamond Crown Hai Phong development. Among the many residential developments in Vietnam are Saigon Intela Binh Chanh (1068 apartments), Hoang Huy Commerce (832 apartments), Imperia Sky Garden Minh Khai (464 apartments), The Ruby Ha Long (474 apartments), 6th Element Tay Ho (368 apartments), and Flamingo Dai Lai (25 villas).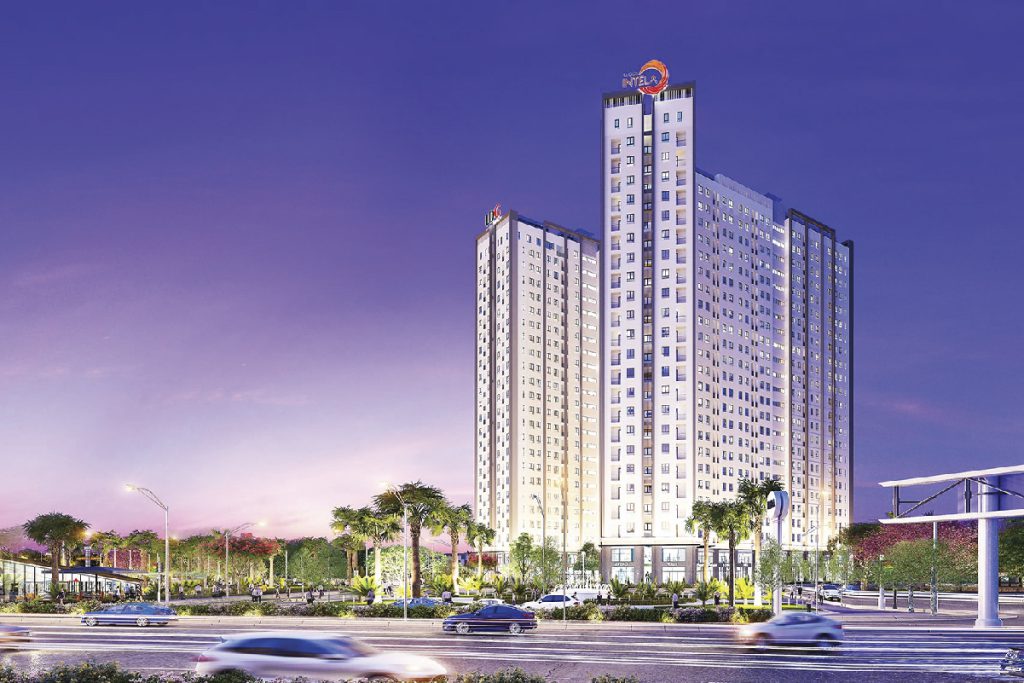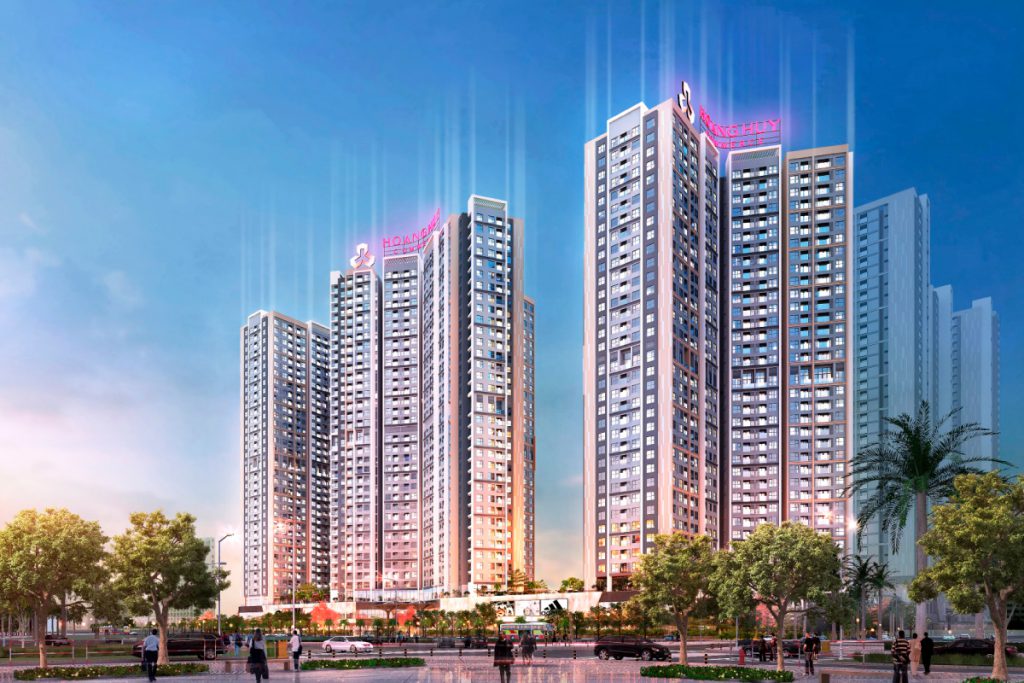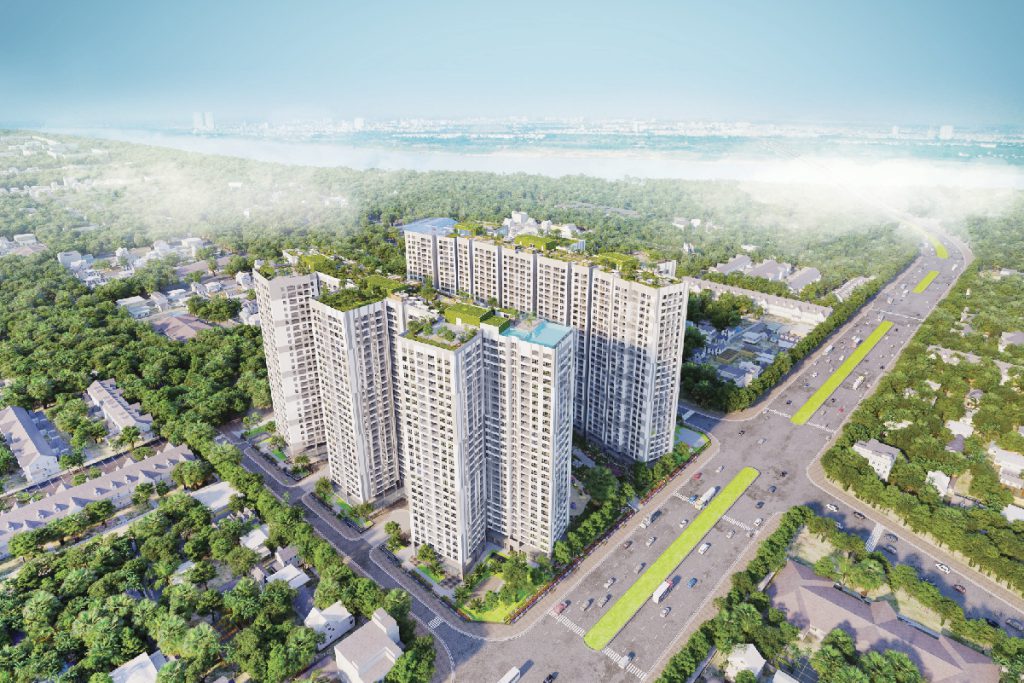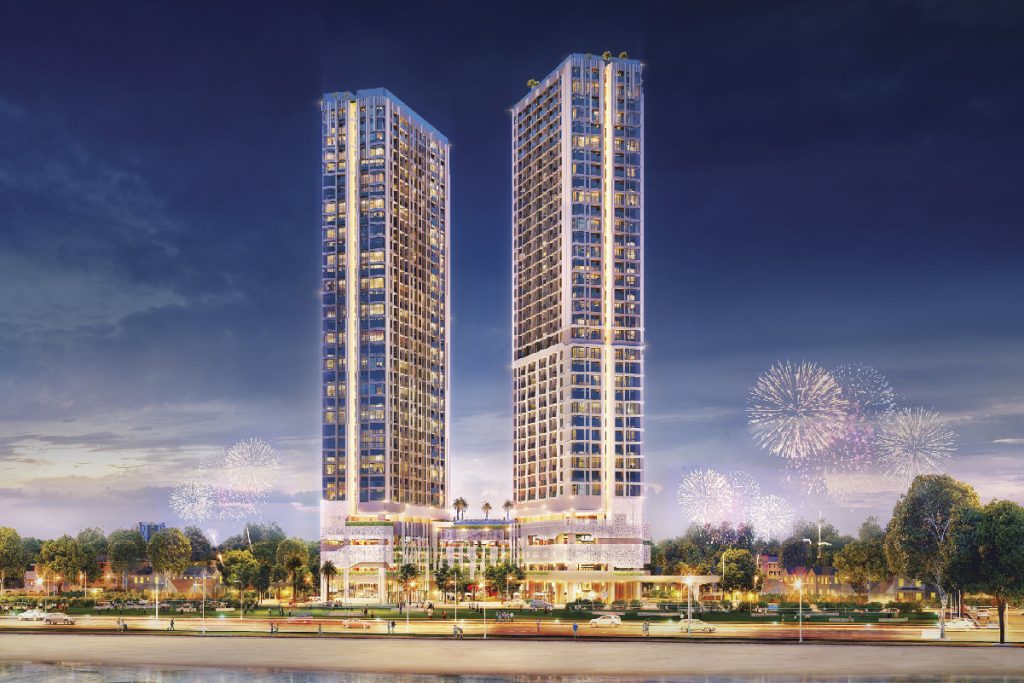 Lumi Smart Home is a well-known brand in the Vietnamese market and beyond, having contributed to establishing Vietnam's intellectual value on the international stage while also creating a comfortable environment for its citizens. Lumi has worked on numerous foreign projects, including the Life Asoke Hype Condominium project in Thailand, a luxury apartment complex with 1253 flats, and the Pleno project in Nonthaburi, Thailand, which includes 30 townhouses.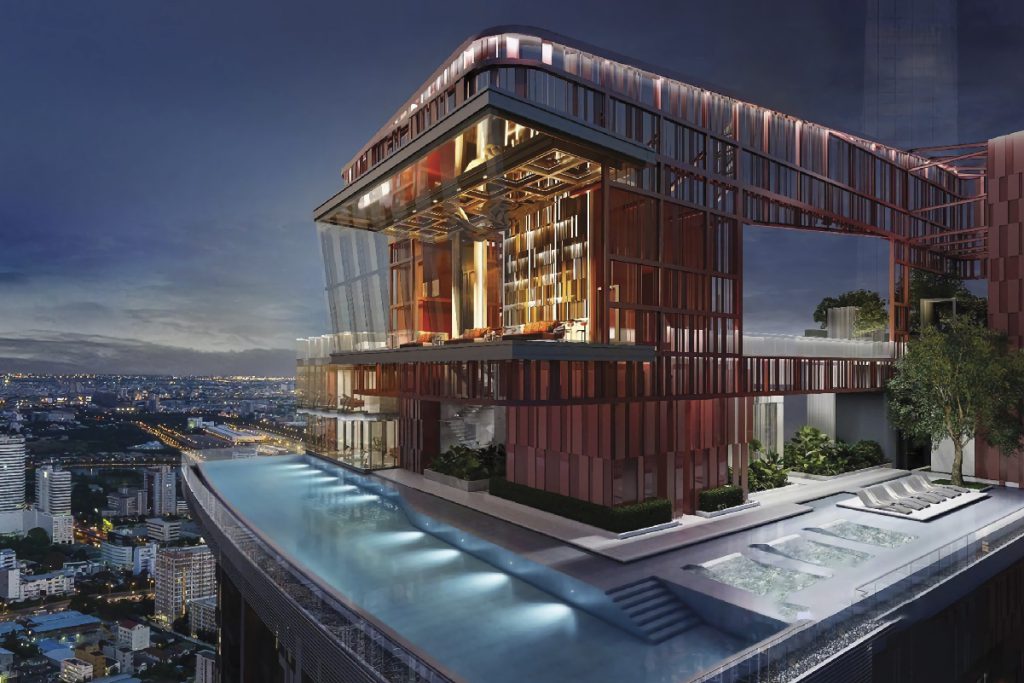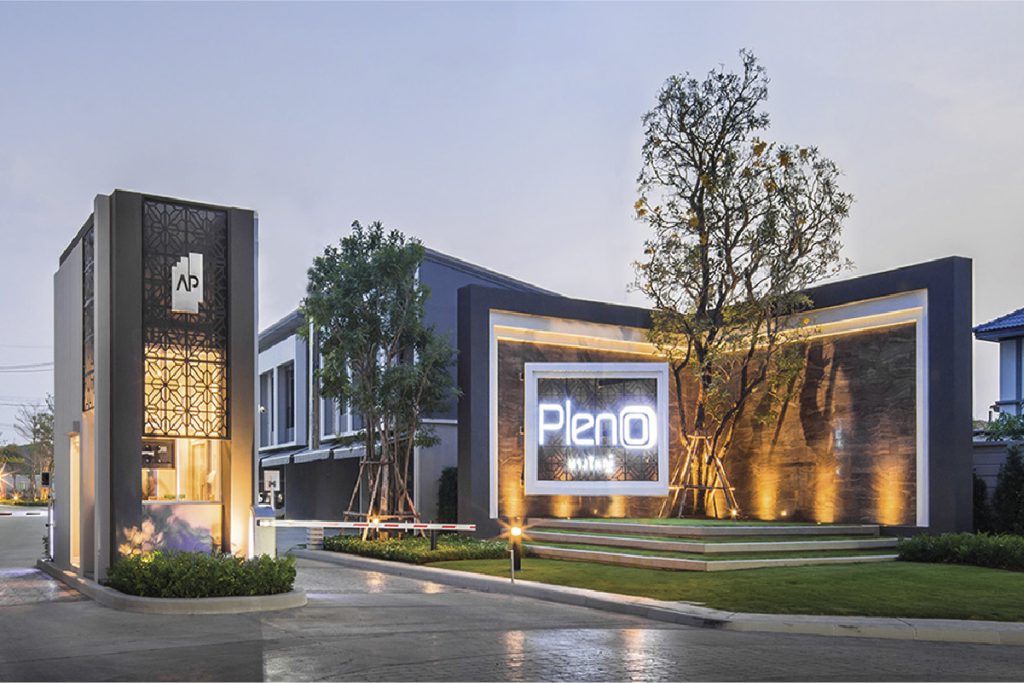 The key to making Lumi Smarthome a top priority for real estate projects
What makes Lumi Vietnam, a pioneer brand with over 11 years of development in the smart home area, a top priority for real estate projects?
Comprehensive smarthome ecosystem with high-quality products; A team of experienced engineers mastering core technology
Lumi Vietnam's Smart Home Ecosystem includes over 65 individual items that work together to create a modern and convenient living space. Moreover, to constantly increase the modern user experience, Lumi is continuously researching and developing, expanding the smart home ecosystem with new solutions and products. Notably, Lumi is the proud owner of a number of Make in Vietnam products, such as AI Camera Hub comprehensive security solution, Lumi Smart Lighting solution that enhances emotions, multi-room audio system, presence sensor solution combining PIR and Radar technology,…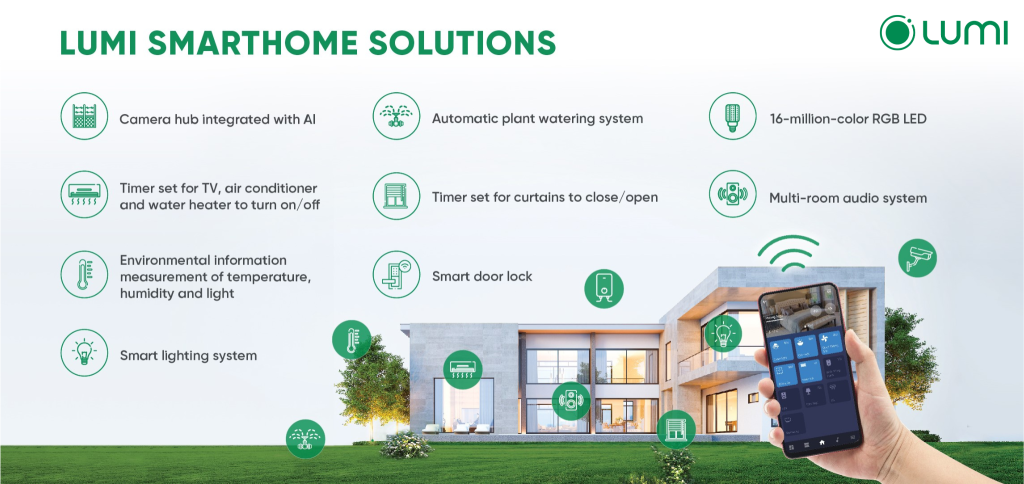 Specifically, the seamlessness of the Lumi smart home system is due to the solution's mastery of technology in every component, which contributes to the maximization of user data security. Assume that foreign brands pose numerous dangers of data leakage. In that case, Lumi ensures the safety of user information by storing data on a Vietnam-based server that is upgraded annually to ensure data security.
In addition to meticulousness in each technical detail, designing and selecting product materials is one of the most crucial steps in launching a Lumi product. Because not only the utility value, the living space that Lumi brings to customers is always directed to the aesthetic value, expressing the owner's personality. Therefore, all Lumi products are guaranteed to be sharp and sophisticated, giving a luxurious look to the living space.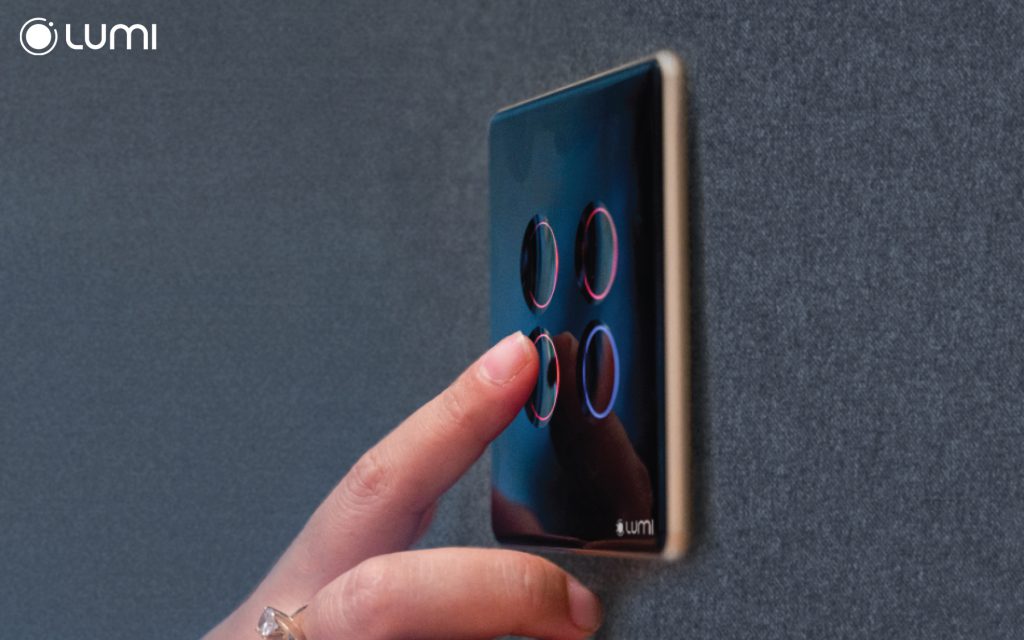 Professional Lumi technical team, ensuring compliance with all construction standards
The expert Lumi technical staff guarantees absolute construction standards from the investor on the construction site, making Lumi a top priority for investors. Lumi's specialists have a motto of "careful installation, meticulous process, manual detail, and assurance of aesthetics and construction progress."
11 years of development accompanied by a number of certifications and honors
Lumi builds a smarthome product ecosystem that meets CE, QUACERT standards, and quality management certification in production. In addition, Lumi Vietnam is the recipient of a number of prestigious awards in the field of technology in Vietnam, such as 2 consecutive years as the excellent Vietnamese smarthome brand at Tech Awards, TOP information technology enterprises in 2022, double Sao Khue Award 2022,…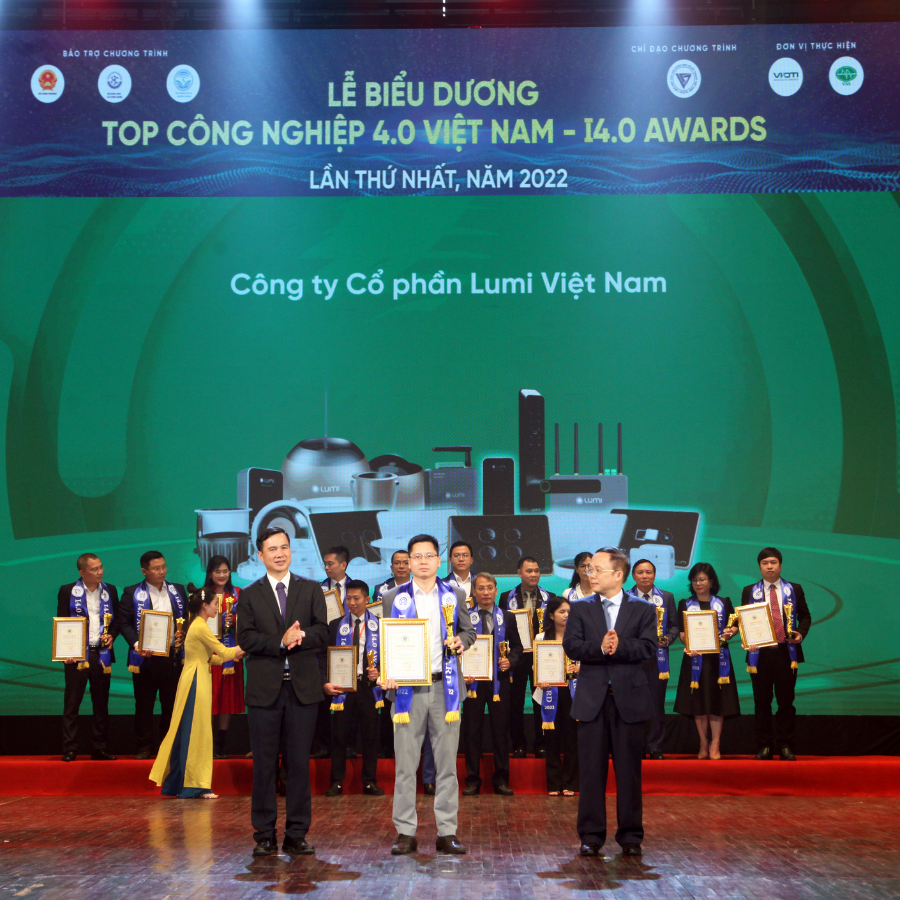 In May 2023, Lumi was selected as one of five representative businesses in the country to share success stories with the Prime Minister and representatives of businesses, organizations, and ministries nationwide. As the first representative to speak and the only unit in the field of IoT (Internet of Things), Mr. Nguyen Duc Tai – CEO of Lumi Vietnam, had sincere and inspirational sharing about the journey of Lumi for the past 11 years.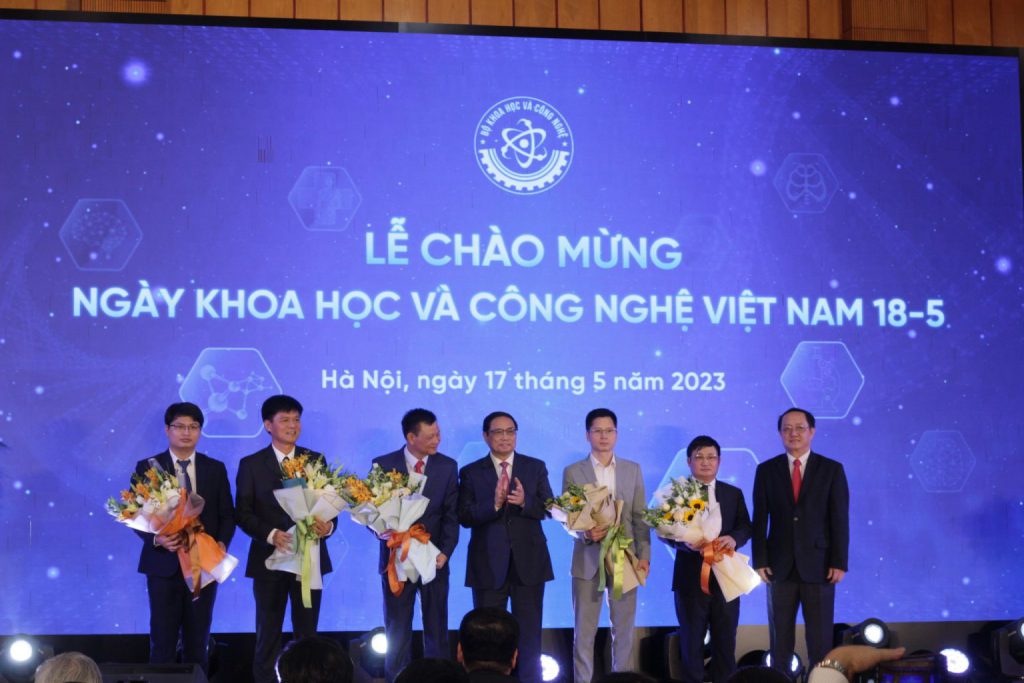 More than 150 distributors across 63 provinces and cities; Exporting to several countries worldwide
Lumi smart home has established its position and stamp with more than 150 distributors in 63 provinces and cities, thousands of agents and sales collaborators around the country, and exports to many countries worldwide, including India, Thailand, Israel, Cambodia, and Lebanon. As a result, Lumi Vietnam serves over 40,000 customers and works on a wide range of projects, including houses, villas, and apartments.
It can be noted that Lumi Smarthome's cooperation with several high-end real estate projects both at home and abroad, such as Diamond Crown Hai Phong of DOJILAND, is a confirmation of Lumi's product quality and position in the international smarthome industry. This also drives Lumi to continue developing and expanding the ecosystem to provide the most convenient living area for modern people.