Careful homeowners know that interior finishing is about more than just furniture placement and lighting; it's also a narrative about how to draw attention to specific features to convey artistic objectives and heighten the emotional experience of a given area. It wouldn't be surprising if someone recommended using spotlights to solve this very complex issue. If you want your home to be more than just a place to sleep, eat, and shower, but also an architectural work that expresses your ideas about beauty and your unique sense of self, this lamp, known as the emissary of accent lighting, is just what you need.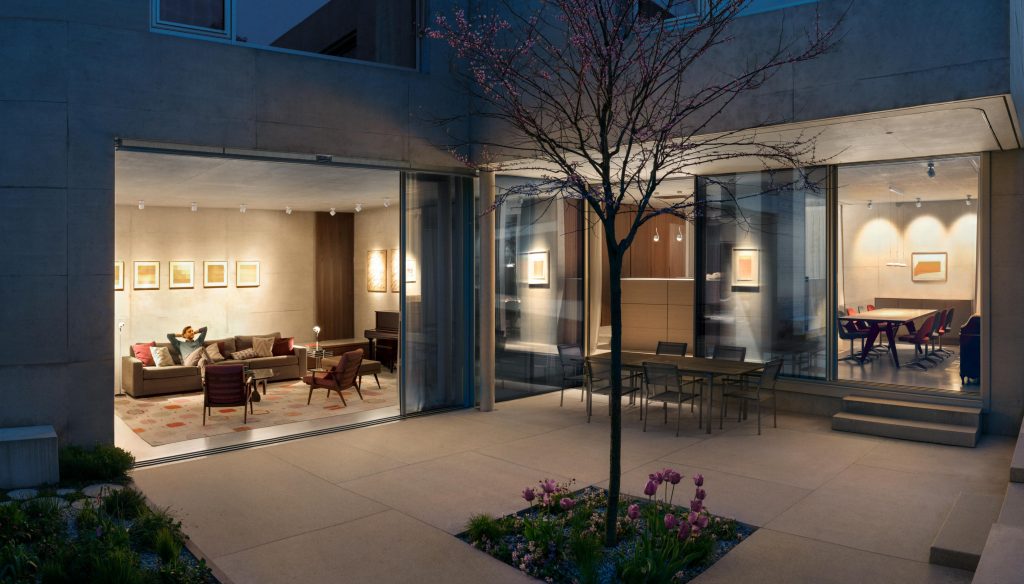 Spotlight is applied to most spaces – Source: Occhio
What is Spotlight? What are the lighting characteristics of the spotlight?
Spotlights (or spotlights) are lighting fixtures that emit concentrated beams of light, typically used to highlight an object or make a dramatic visual impact.
Modern spotlights come in various designs, each optimized for a certain amount of illumination, making them equally useful for practical and aesthetic purposes. They can be used in various residential and commercial settings, including but not limited to restaurants, luxury hotels, art galleries, and exhibition halls.
In addition, the latest smart spotlight lines enable users to modify the beam's angle, intensity, and temperature from their phones, democratizing the "transformation" of space illumination. Mini Spotlights are one of Lumi Vietnam's newest product lines, and they already satisfy the needs of most current consumers with their high quality of light, sleek design, and convenient smartphone control.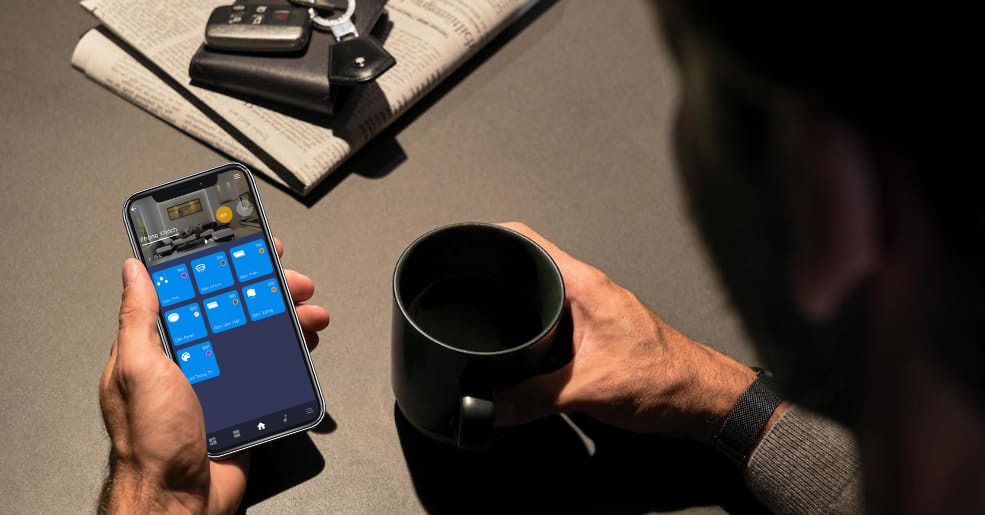 Control the light with just one touch on your smartphone
Spotlight and applications in each space
Spotlight lights now have a wide range of applications, allowing lighting designers to be more creative. An excellent way to break up the monotony of a space is to use a combination of different types of lighting, such as a spotlight, downlights, panels, and LED ceiling lights. Spotlights enhance the aesthetic value of any building, whether it be a contemporary office building or a historic mansion.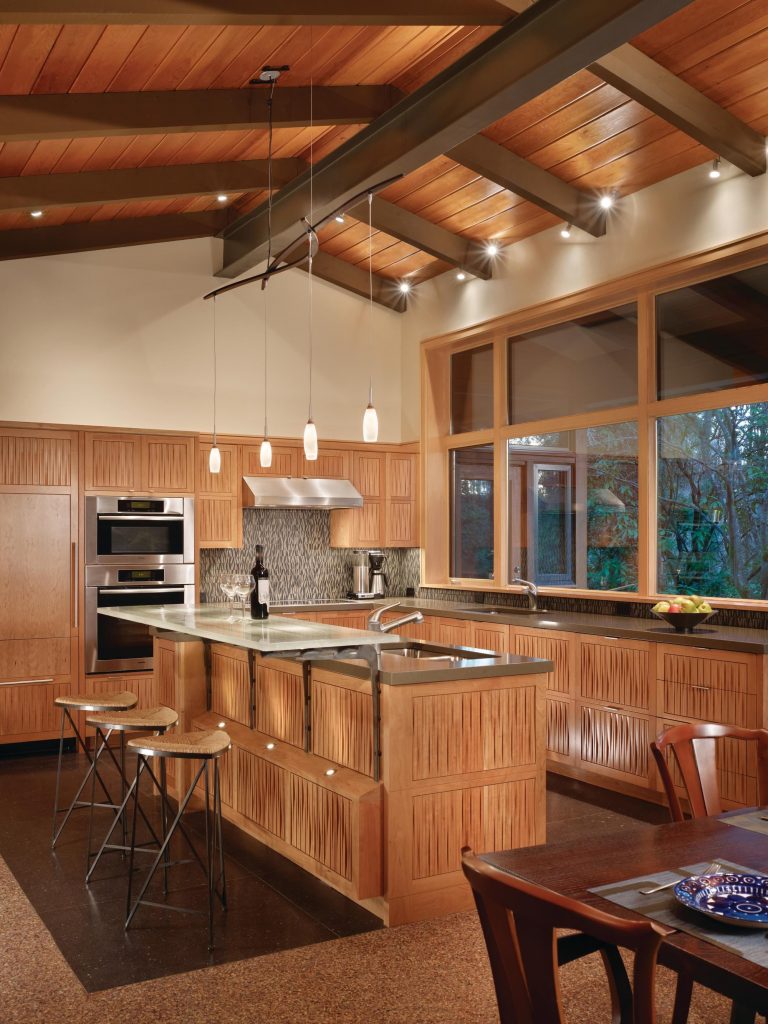 When two different sources of illumination are used, the kitchen becomes more gleaming – Source: Decoist Focused
Lighting creates a visual impression
This is what sets the spotlight apart from regular lamps. By focusing the light in a specific direction, the narrow beam angle and low illuminance spotlight lines draw attention to a particular place without negatively impacting the surrounding region.
The living room is a great place to "show off" an area of your home that you're particularly proud of, and the best way to do that is to direct some light there. The kitchen's overhead lighting draws attention to the dishes by highlighting their most prominent hues, such as the fruit and cooking implements. Concurrently, the low ambient light inside will allow the spotlight to shine brighter. With the help of a single light fixture, even the simplest of walls or spaces may be transformed into eye-catching focal points.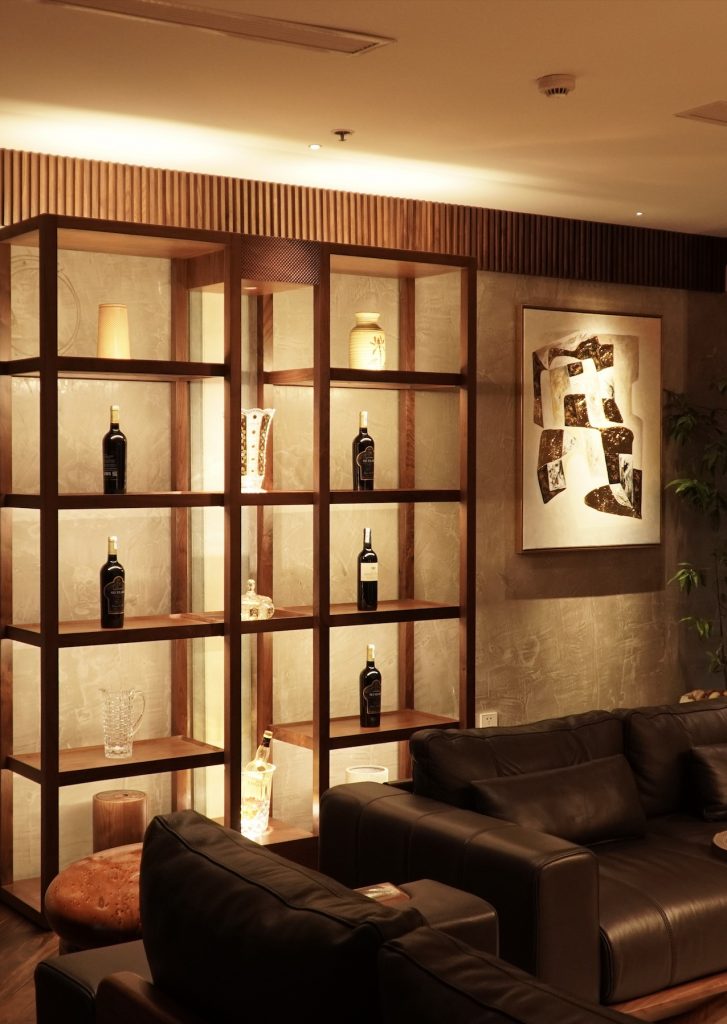 Highlight the interior of the living room with Lumi Mini Spotlight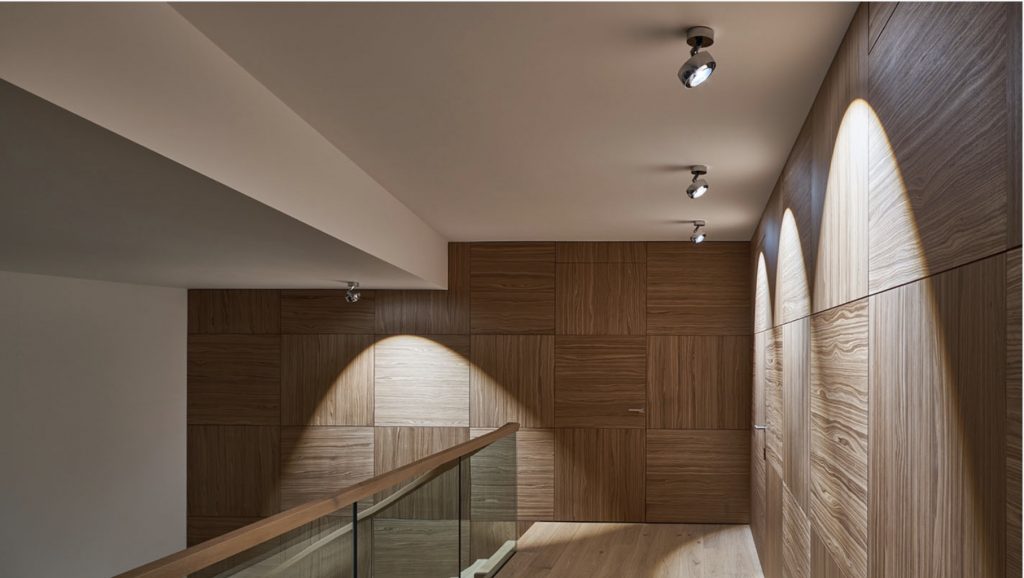 Illuminate the space between the stairs – Source: Occhio
The effect of lighting on people's emotions is significant. The proper lighting in the bedroom can help you get a good night's sleep and feel revitalized when you wake up. The bedroom spotlight is essential to any "calming" or "calming"-themed bedroom.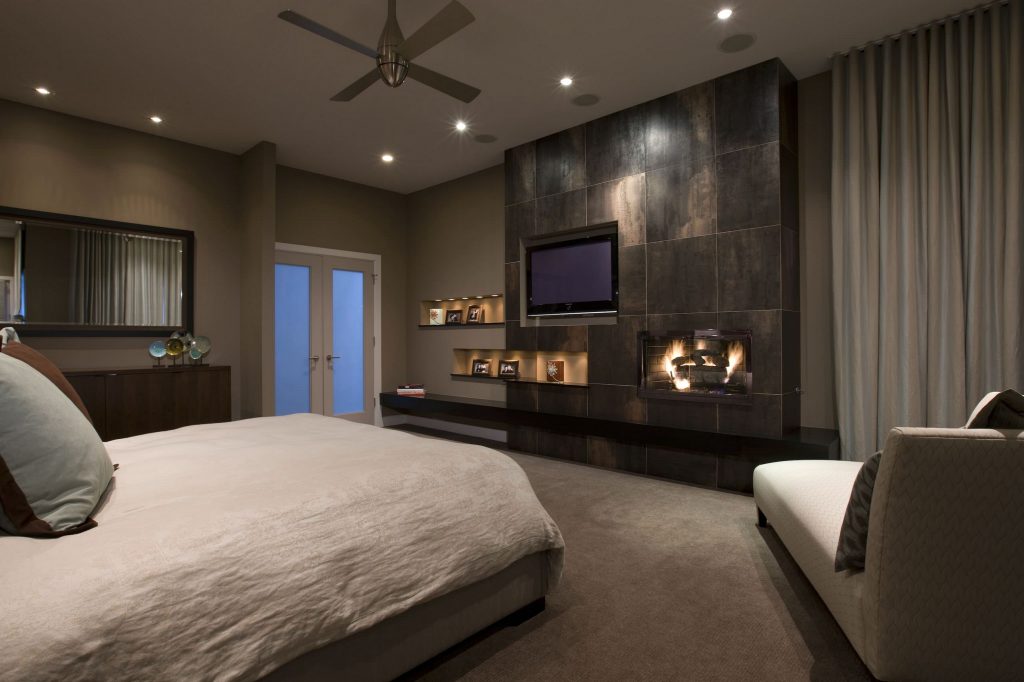 Ambient lighting is provided via a recessed spotlight in the bedroom – Source: SVR Infotech
Accent lighting for artistic purposes 
We see spotlights put to their most productive advantage at museums and galleries. The contrast between the bright light and the dark spaces draws attention to the artworks and highlights their colors, lines, and materials. The same effect can be used to fulfill the owner's passion for art by transforming a hidden nook into a "mini-exhibition." In restaurants, the spotlight has evolved from a decorative accessory to a functional lighting aid, bringing to fruition the vision of many inventive business owners who wanted to improve their patrons' dining experiences through improved taste and sight.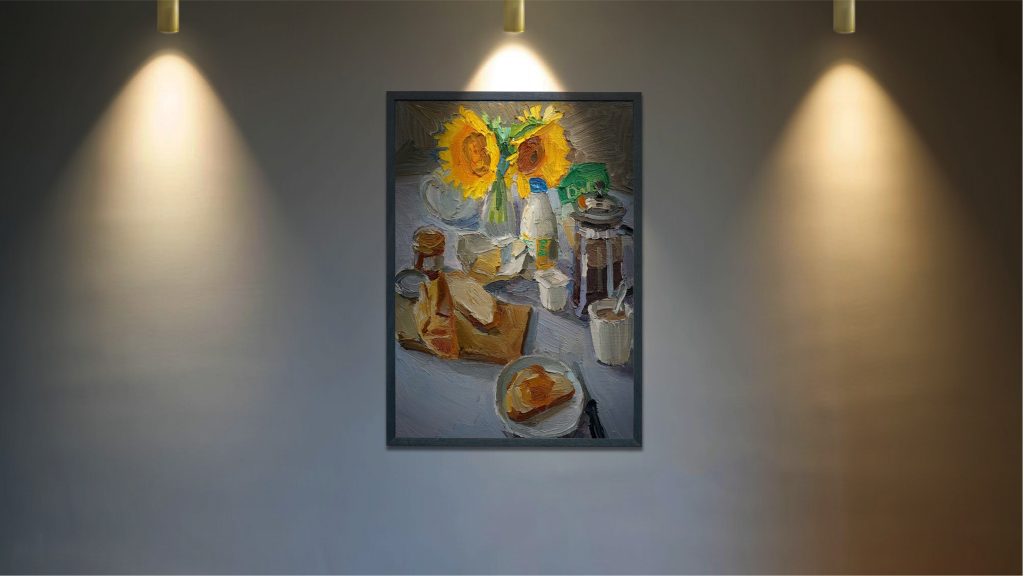 Transform the indoor display area with wall art and Lumi Mini Spotlight Spotlights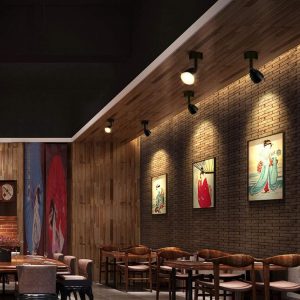 Using spotlights in restaurants
The spotlight is arguably the most crucial factor when deciding on supplemental lighting. A bright light marks each area and ushers in novel sensations. The secret to making a room stand out and capture everyone's attention is to use spotlights thoughtfully.
Choosing the proper lighting is more than just improving the room's aesthetics; it's also about satisfying people's basic human needs to live and feel something.
When planning the lighting for one's home or other personal space, one should consider Lumi Smart Home Vietnam's high-end lighting solution, released on May 16th. Don't pass up the chance to have and "create" with your own Lumi Lighting spotlight design.