The ability to integrate with devices in the Smart Home ecosystem transforms Lumi's new generation multi-room audio system into an indispensable piece for a new rhythm of life. Based on their creativity and imagination, music-loving homeowners can completely transform their living space into a musical world.
Here are three multi-zone sound scenario ideas for your smart living space.
1. The scenario of entertainment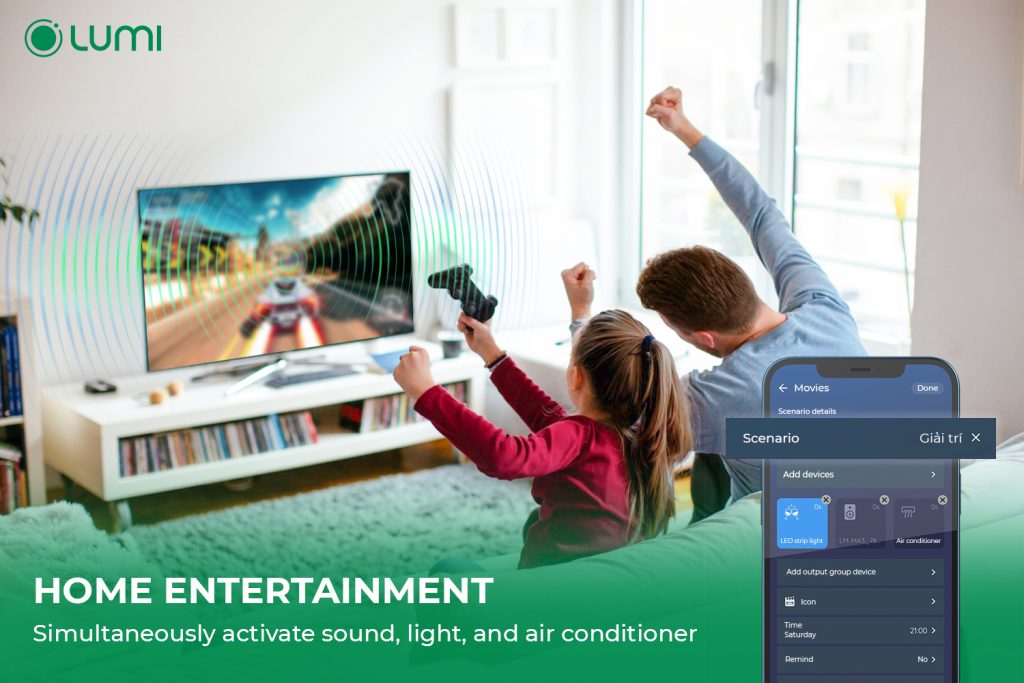 Multi-room audio, which is easily integrated with various speaker systems and audio-visual devices, can transform your living room into a vibrant home entertainment space.
When you turn on the 16 million-color LED and multi-room audio system that connects to the TV, you've got the ideal room for home parties, movie nights, or karaoke. The multi-room audio experience differs from traditional speaker systems in that you only need one touch to turn on the lights, speakers, and air conditioners all at once and enjoy the authentic sound with high-quality Hi-res standards.
The "grouping devices" feature allows you to play a song in all rooms simultaneously, which helps spread the party atmosphere to other parts of the house or the entire outdoor garden. When you want to create a private music space, the "splitting devices" mode provides several options so that each room can play a song of their choice simultaneously, with no limit on the number of rooms and devices.
2. The scenario of security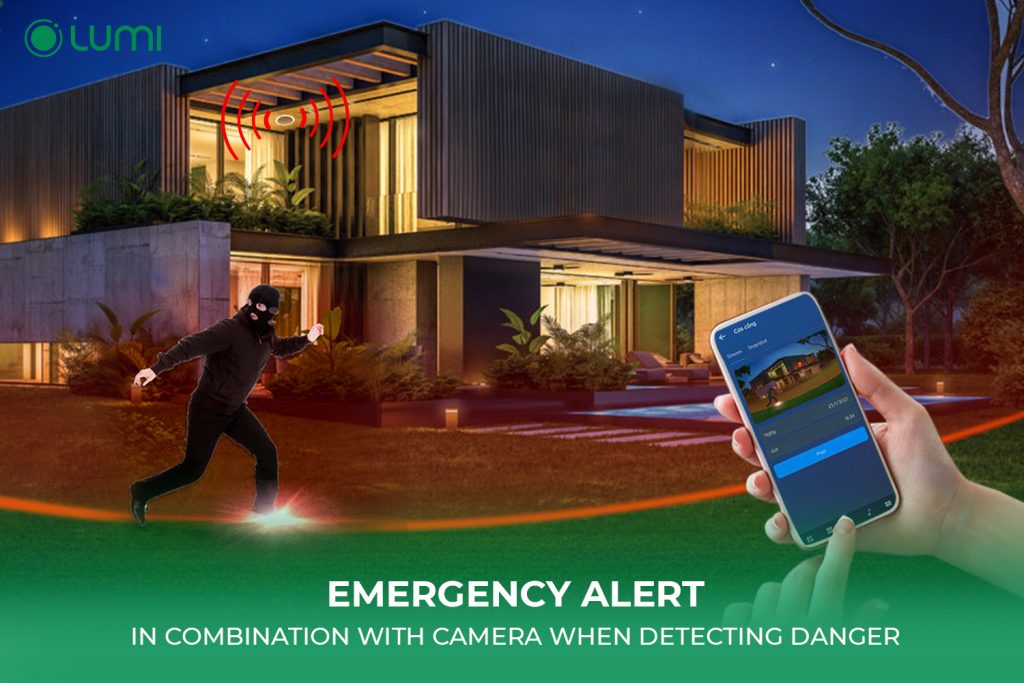 Security needs are always a top priority for many families. It is not enough to protect the house with a smart lock and to monitor it remotely with a camera system. With instant alerts, multi-room audio will strengthen the existing security barrier.
Alarms will be activated in pre-installed rooms when an unauthorized intrusion or young children enter dangerous areas such as kitchens and balconies are detected, assisting homeowners in quickly preventing such emergencies and ensuring the safety of all members.
3. The scenario of timing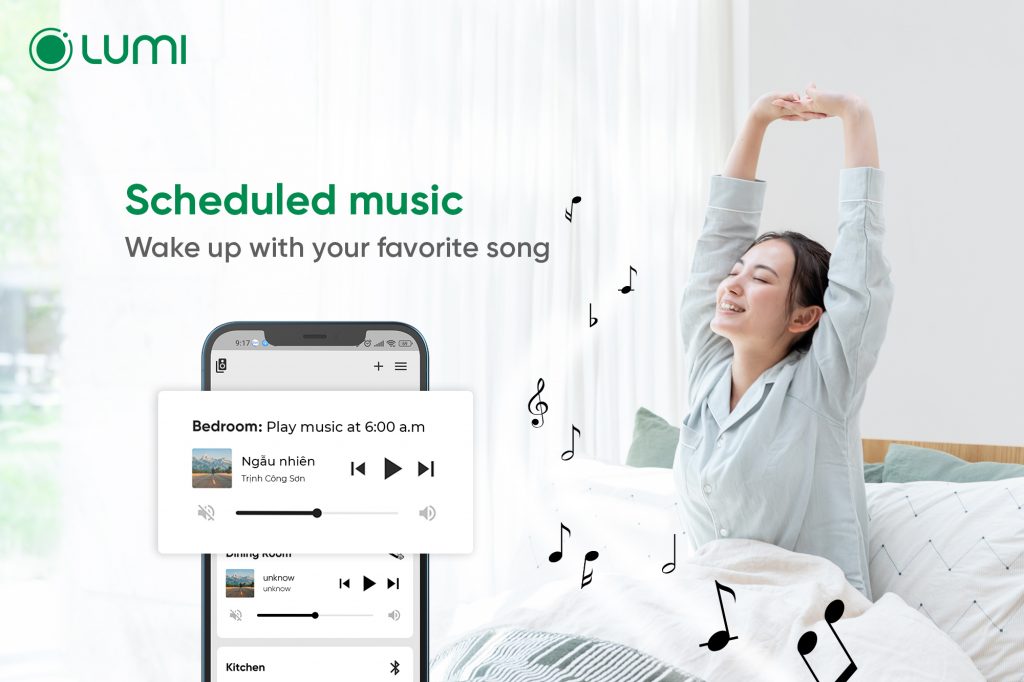 Consider a home that greets the entire family with favorite music and soft lighting every time they return. Door sensors, automatic color temperature adjustment lights, and multi-room audio are part of this "home" context.
Furthermore, your home will wake up the owner at 6 a.m. every morning with live music and put you to sleep at 11 p.m. with soothing music. The app's music playback timer feature will assist you in making every moment of the day exciting and memorable.
A new generation of multi-room audio from Lumi Vietnam
Lumi's multi-room audio solution, introduced in 2016, meets most users' needs for playing music and creating convenient smarthome scenarios. Lumi was the first smarthome solution provider in Vietnam to research and developed a multi-zone audio system for the Smart Home ecosystem from that point forward. However, with the continuous flow of innovative technology and customers' increased needs, Lumi's latest version of multi-room audio has been researched.
Users can activate the smarthome in "one note" with personalized experiences, enhancing the audio experience with simple operation, diverse connectivity, and control. In addition, with the Lumi Music application dedicated to this system, users can use it independently as a high-quality audio solution in this version. Lumi's new generation of multi-zone audio promises to be the market-leading version, with innovations aimed at modern customer satisfaction.
Keep an eye out for updates on the next generation multi-room audio – Your home, your way to play music on the Lumi Smart Home Vietnam Fanpage and YouTube, and prepare to imagine your own scenario!