On June 19, 2022, Lumi Vietnam was honored to be a guest to attend the event "Launching high-end aluminum brand KÖGEN" of Kenwin Group. The launch ceremony of the high-end aluminum brand Kögen and the introduction of high-class aluminum products according to the Bauhaus design philosophy to bring to the market completely new spatial solutions.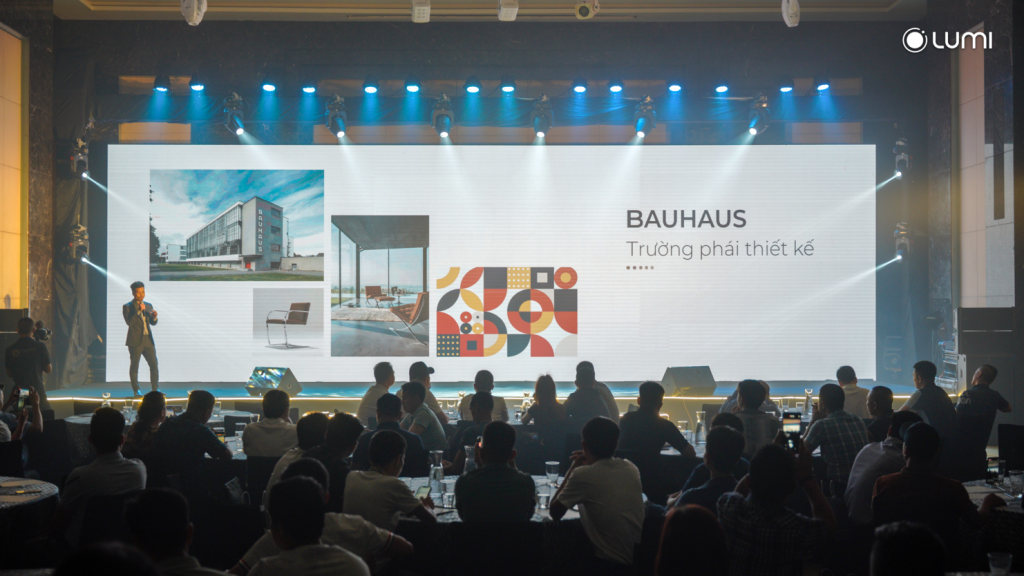 Kenwin Group held the event "Launching high-end aluminum brand KÖGEN"
Kenwin invited the industry's leading experts to the event in order to bring diverse perspectives and practical sharing about the aluminum and glass industry, modern architectural and interior design styles, and the application of 4.0 technology to control home appliances.
Mr. Nguyen Duc Tai, CEO of Lumi Vietnam, delivered an impressive speech about the "Future of IoT and Smarthome" with leading experts from various fields. The sharing of Lumi Vietnam's representative assisted event attendees in better understanding the field of IoT (Internet of Things) and the convenience and safety of applying technology in life, particularly in his own home.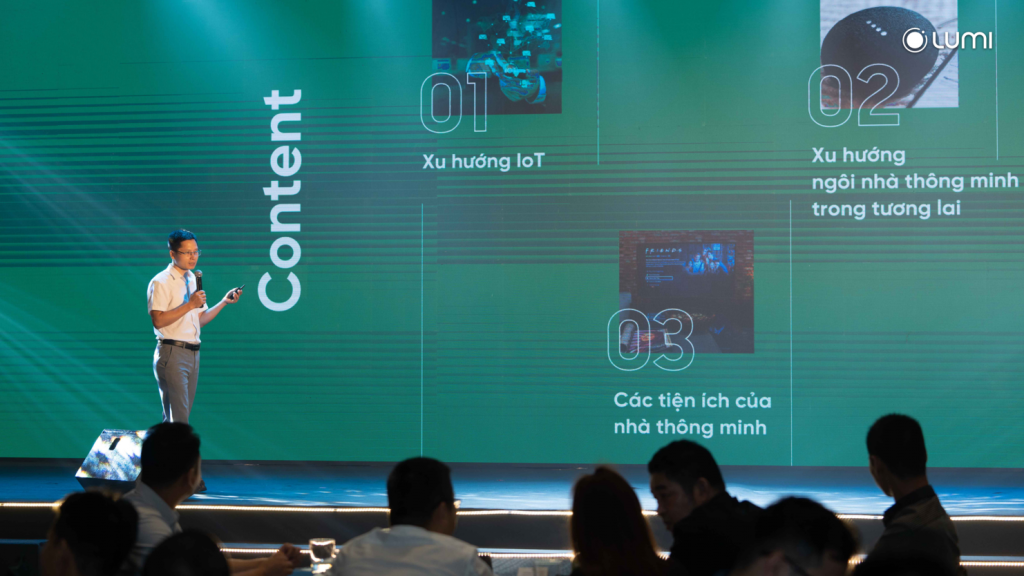 Mr. Nguyen Duc Tai – CEO of Lumi Vietnam, delivered a speech about the "Future of IoT and Smarthome"
The CEO of Lumi Vietnam emphasized in his speech: "The Lumi Smarthome ecosystem is constantly being researched and improved to provide the most comprehensive smart home solution for Vietnamese homes. With the unique characteristics of Kögen aluminum products and Kögen's pioneering orientation in technology application, I believe it will be the right direction, promising many successes in the aluminum and glass industries. This, in particular, will be an essential component of Smart Home in the future."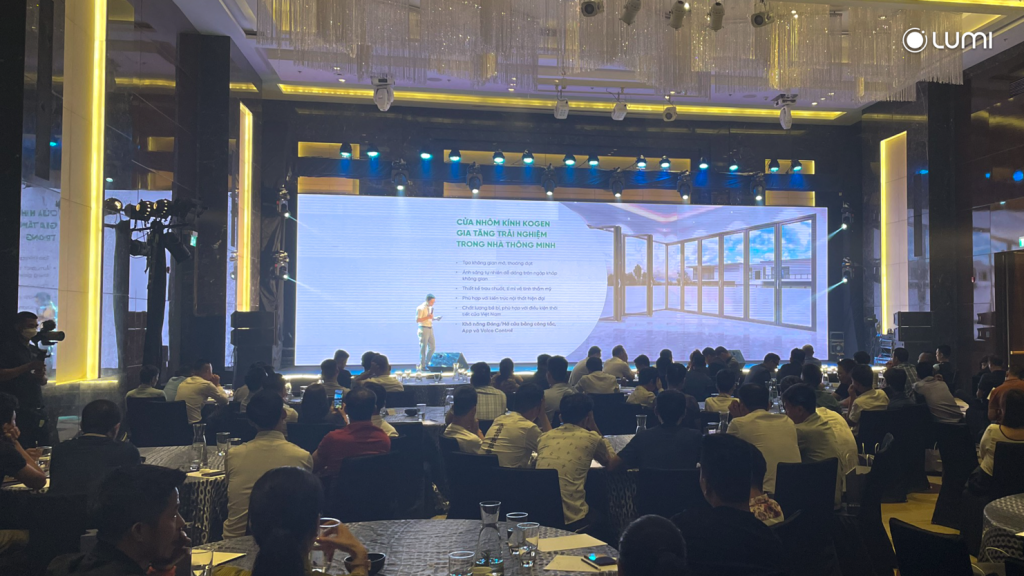 Kogen aluminum and glass doors increase the smarthome experience
Kögen high-grade aluminum products have a slim and light design; hinges concealed in a delicate aluminum frame; Meticulously produced, polished each paint helps create a sense of luxury and class for modern living spaces. The product will work with the Lumi smart home IoT ecosystem to provide a convenient experience such as opening and closing the door with a Touch Switch, Lumi Life application, Voice Control, or a motion detection sensor system.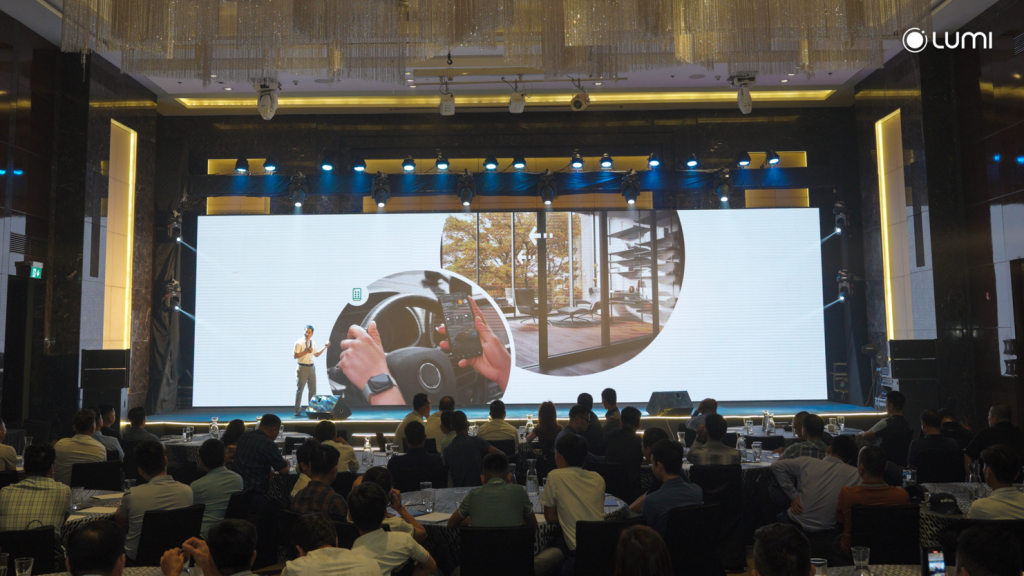 Kogen aluminum doors integrated with the Lumi smart home ecosystem can open/close remotely via the Lumi Life app
Lumi Vietnam is grateful for and treasures any opportunity to exchange knowledge and collaborate for mutual development to strengthen the domestic and international potential Smarthome market. Hopefully, Lumi Vietnam and Kewin Group will sign a collaboration agreement soon to contribute to advancing the architecture and interior design industries in general and the field of Smart Home in particular.
__________
Lumi Vietnam is the leading brand in the smarthome market in Vietnam. Established in 2012, after a decade of development, up to now, Lumi has provided smarthome solutions to over 50,000 domestic and international customers, winning numerous awards and professional certifications. The company currently has 135 distributors spread across 63 provinces and cities in Vietnam, exporting self-researched and manufactured products to foreign markets such as India, Thailand, Singapore, Cambodia, Australia, and Brazil.