Last September 21-23, Lumi Smart Home Vietnam appeared at LED Expo Thailand 2022 – an international smart lighting exhibition. Lumi's activities have left an indelible impression on worldwide clients and partners about Vietnam's technology firms.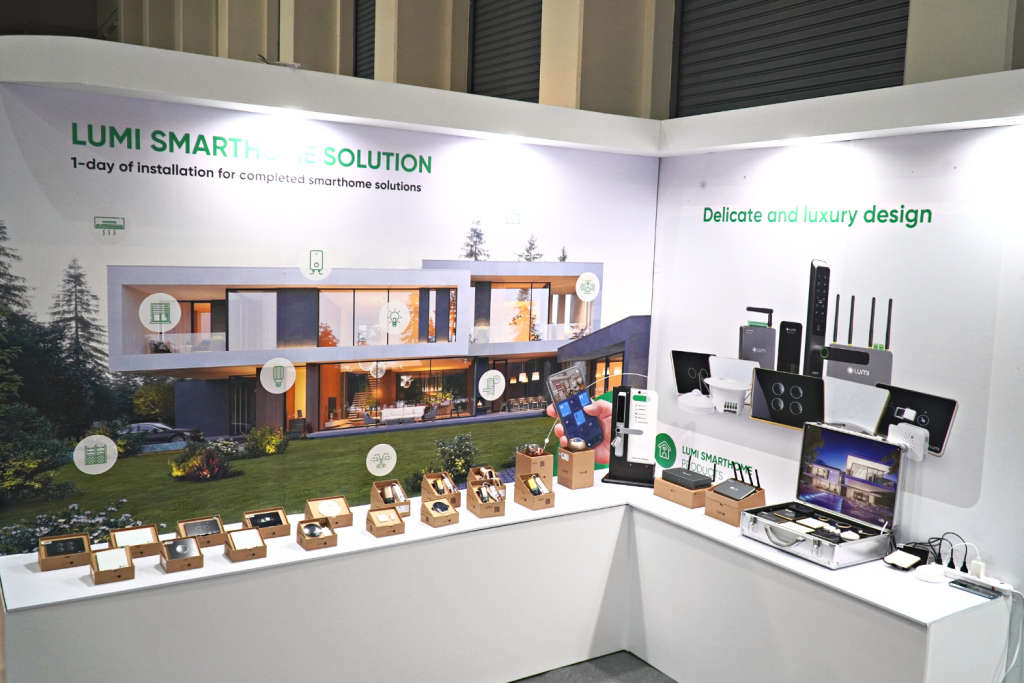 Lumi Smart Home Vietnam at LED Expo Thailand 2022
Opportunity to learn from the competing industry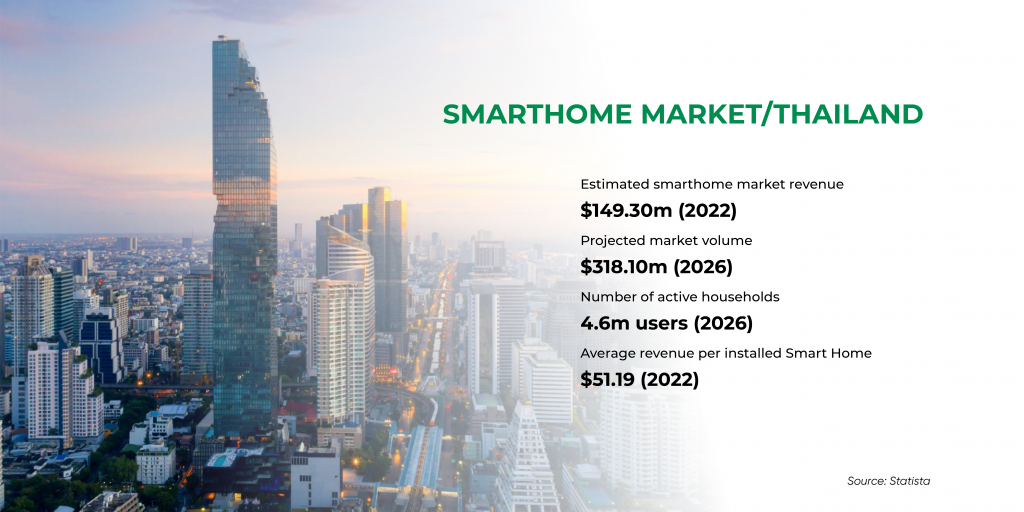 Thailand smart home market has strong growth potential
LED Expo is an annual event that serves to unite professionals in the lighting sector for commercialization, networking, and the dissemination of cutting-edge trends and information. In 2022, the exhibition was held in Bangkok, Thailand, attracting hundreds of booths and thousands of visitors worldwide.
In addition, Thailand has proven to be a promising market for developing smart home and smart lighting compared to other nations in the region. By 2026, the smart home industry in Thailand is expected to generate over $300 million in sales, up from an estimated $ 149.3 million in 2022. By 2026, an estimated 4.6 million American houses will have installed smart home technology. These figures are marginally more than their Vietnamese counterparts.
Furthermore, Thailand has the potential to transform its population of nearly 70 million into a digital citizen, a global citizen. To date, Thailand has become a prosperous middle-income nation, with a GDP growth rate that places it eighth in Asia and second in Southeast Asia. Smart home and smart lighting technologies have a bright future in Thailand because of the country's dynamism and capacity to adapt to the preferences of the populace as a whole.
Lumi Vietnam hopes to learn more about why smart home development in Thailand has more significant potential than in Vietnam through its participation in LED Expo, while also discovering a "stage" where Vietnamese products may shine with international peers.
Lumi at LED Expo Thailand: A strategic step to conquer the international market
Especially, Lumi is the only smart home unit from Vietnam participating in LED Expo 2022. Many attendees were interested in the state-of-the-art smart home and smart lighting solutions developed by a group of Vietnamese engineers, known for their attention to detail and sleek design.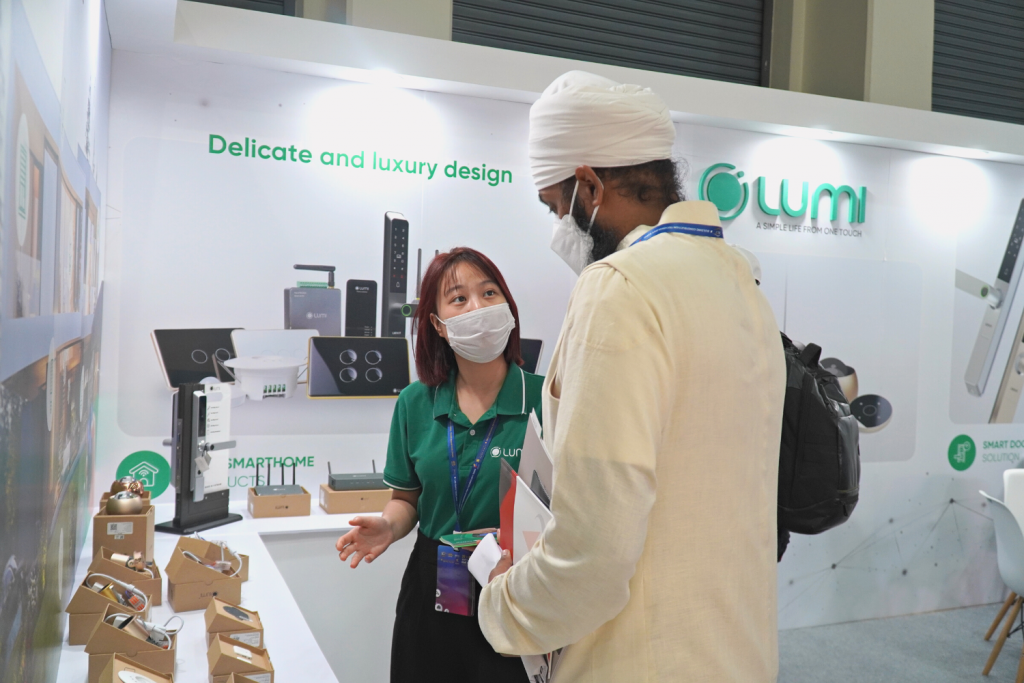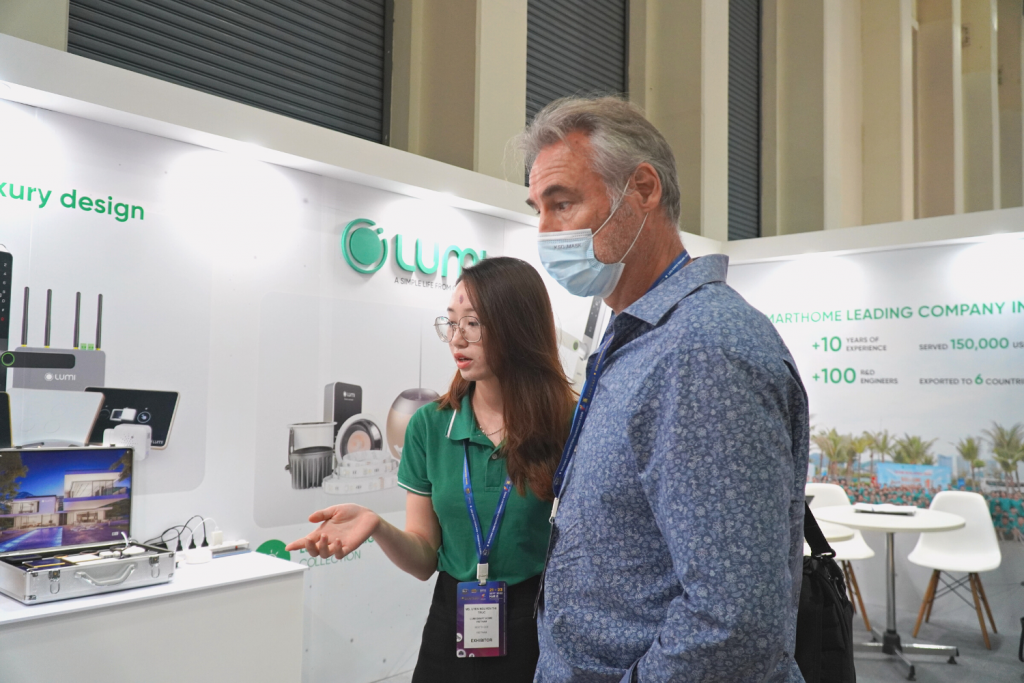 International visitors are interested in Vietnamese technology products
Aside from the stand exhibiting goods and solutions, Lumi made an impression with the seminar "The Future of Smart Home, Smart Lighting" held exactly within the event's framework. Lumi is delighted to provide market insights and user trends, giving relevant information to interested audiences, after 10 years of operation and as a unit with a footing in the smart home industry in Vietnam.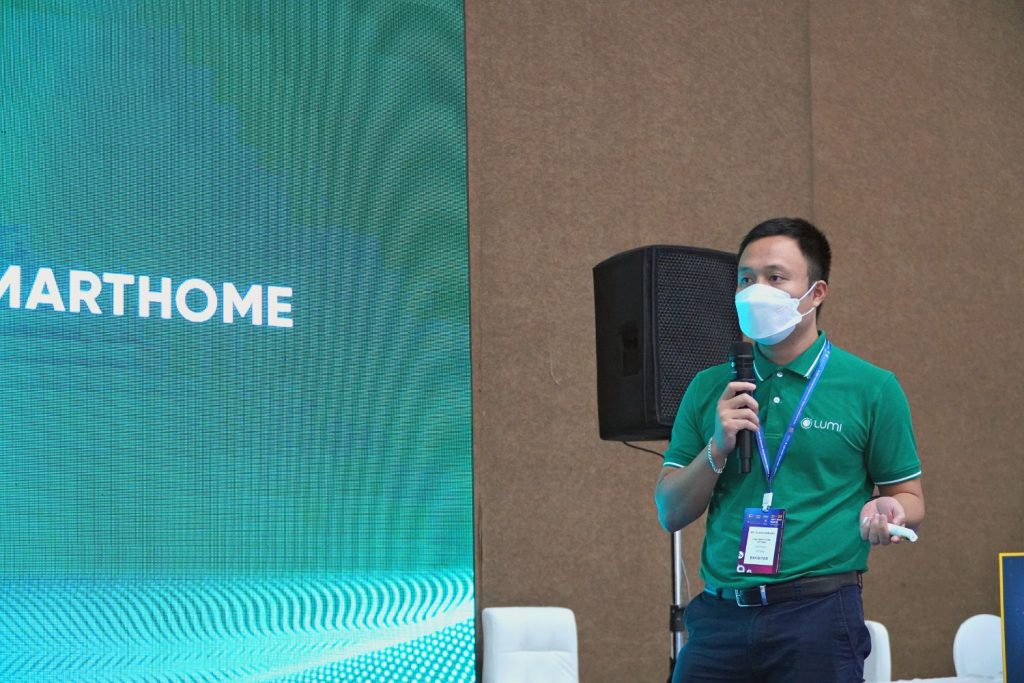 Lumi's workshop inspire optimism for the future of smart home, smart lighting
The show is a gateway for Lumi to meet more possible partners in its quest to dominate the Thai smart home industry, and it also serves as a unique opportunity to affirm the quality of Vietnamese products. Lumi warmly welcomes the handshakes of all firms with the same focus on IoT technology and the successes of the Industrial Revolution 4.0 in Vietnam, with the aim of making Vietnamese products more well-known in Thailand. Temple in gold.
Mr. Dam Dac Quang, Overseas Sales Manager – Lumi Vietnam, spoke at the event and outlined the company's vision: "With a team of engineers constantly being nurtured, in the past 10 years we have created a Smart home ecosystem of world level quality, CE and Quacert certificates. Lumi's market expansion plan" will be bolstered by the success of their completed projects in Thailand, such as the 1253-unit luxury apartment skyscraper Life Asoke Hype and the 30-unit townhouse development Pleno in Nonthaburi.
Lumi Vietnam's entry into the Thai market bodes well for Vietnamese industry overall and for manufacturers of cutting-edge technologies like smartphones and tablets in particular. The rising popularity of Vietnamese exports suggests that this is a direction that will continue.