Lumi Smart Home continues to assert its research capability by constantly integrating with advanced technological brands. This time, the company introduced the latest innovation – Lumi's module for Yale Door Lock.  By combining with this new product, Yale electronic locks will be smarter and safer thanks to the advantage of high technology applications.
Integrating Yale lock – the world's most famous lock brand into the Lumi system
Yale lock – "The world's favorite lock" is a popular American brand with more than 200 years of development. In the lock industry, Yale gains customers' trust with its high quality, exquisite style and security.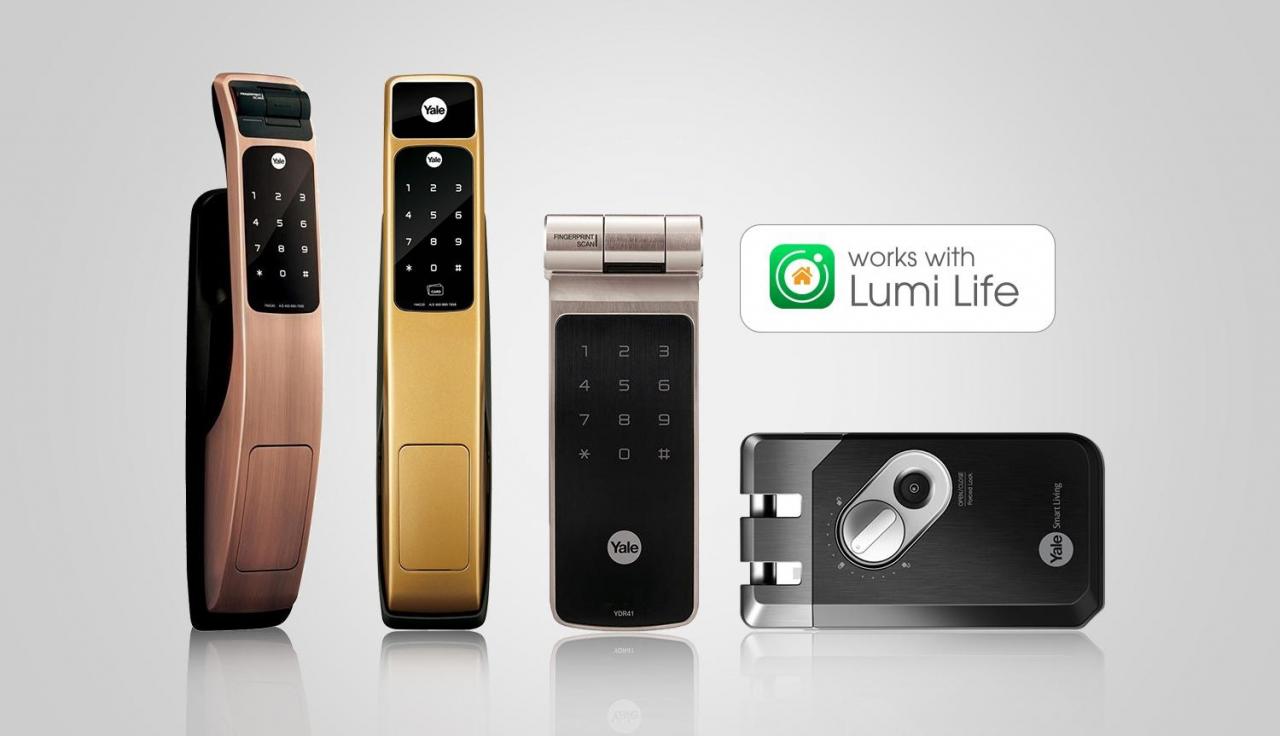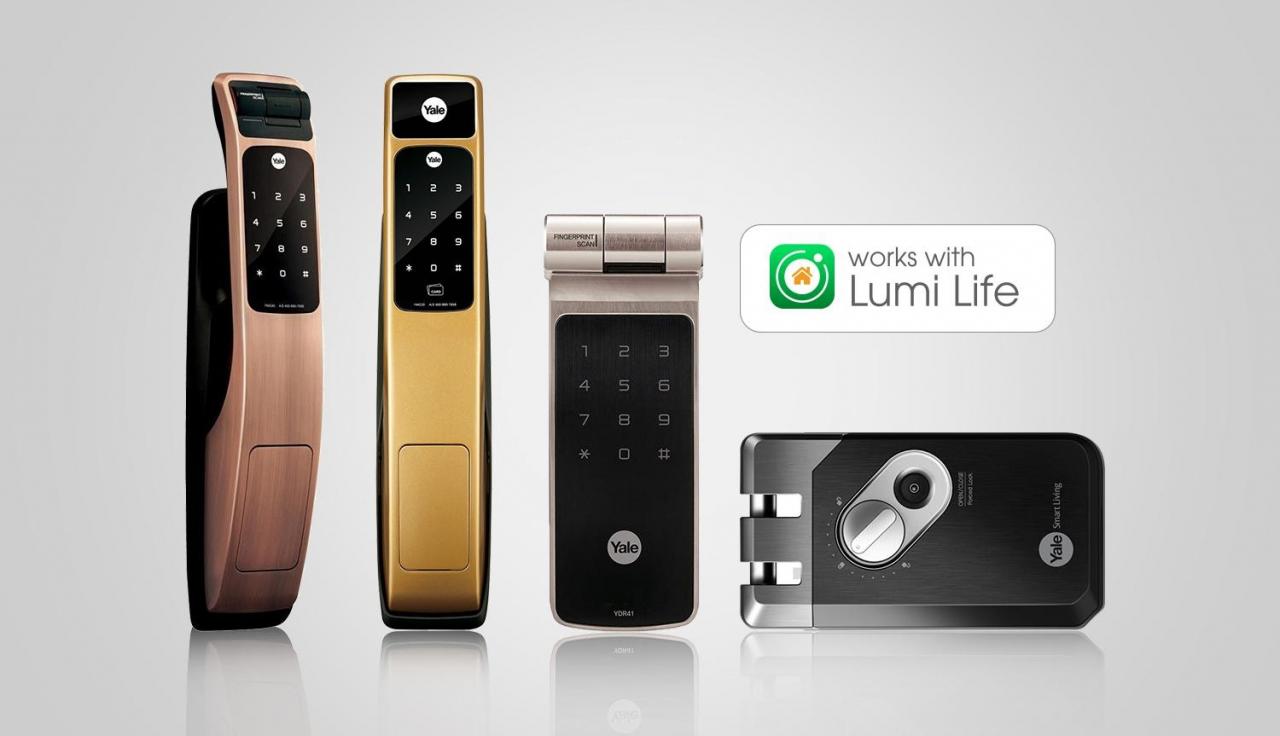 In June 2020, Lumi Smart Home launched the Lumi Door Lock Yale Module, impressing the market with superior brand-new security features. Having the compact shape, Lumi's product is not only easy to install but also brings the safety of the Yale locks to a new level.
 

Lumi Door Lock Yale – "small but smart" 
Despite its humble size which is equivalent to a USB, this module is the root of a large number of outstanding features, enabling enhancing your experience with Yale electronic locks.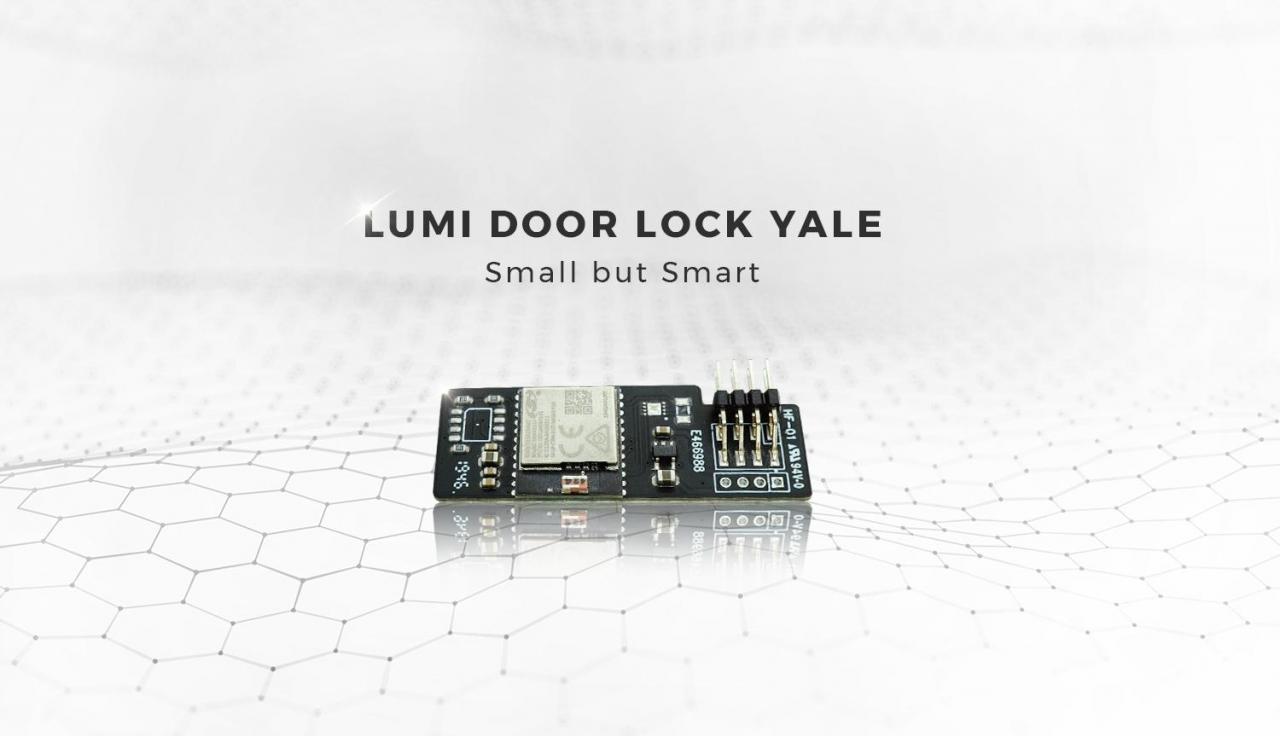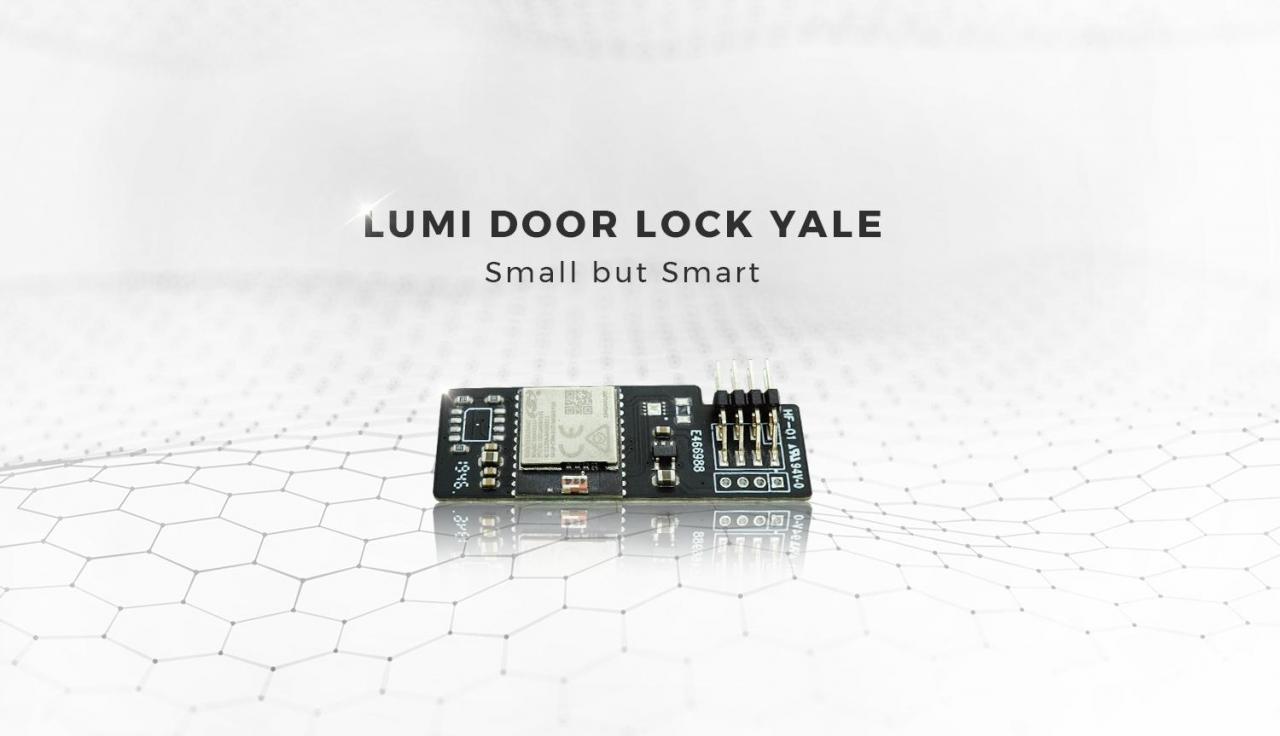 Secure lock, expand the Smart Home ecosystem with Lumi Door lock Yale module
This module is not the first device of Yale that has been integrated into the Lumi Smart Home ecosystem. It is an upgraded version which was researched and produced with the purpose of helping homeowners enhance security with high technology applications.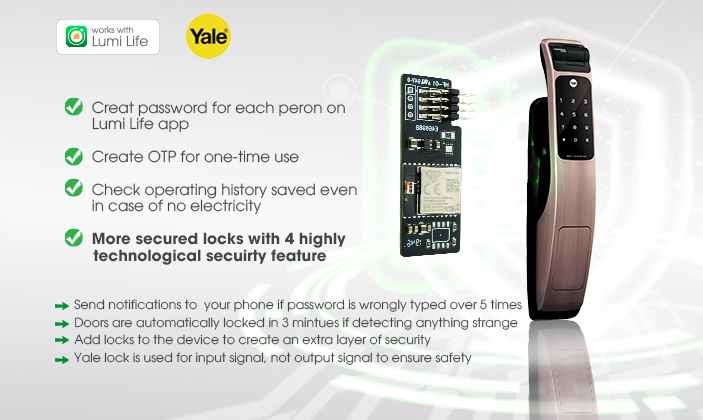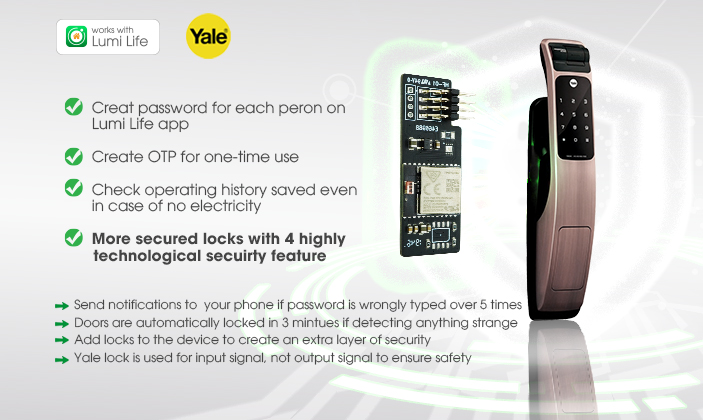 Possessing the most comprehensive Smart Home ecosystem in Vietnam with a wide range of product lines, Lumi is famous for multiple integrations with big tech brands in the world such as:
– Integration into the Apple ecosystem, allowing users to control smart homes with Apple Watch, iPhone, iPad, Siri 
– Overcoming Google rigorous standards to integrate Google Assistant into Lumi ecosystem
– Is the first smart home unit integrated with Alexa of Amazon
With the Lumi' module for Yale Door Lock, the company continues to score points with enhanced security features. Now, homeowners can not only use the Smartphone to control Yale lock remotely, but can also be assured with the extremely protective "corridors" that this new module brings.