Along with the constant technological development, a typical modern house not only has TVs, air conditioners, but it also needs to show a futuristic trend in even the simplest equipment such as automatic curtains. On 17/7/2020, Lumi officially launched the Works With Lumi Life Smart Curtain Motor, promising to breathe a new life into the contemporary curtain market.
 
1. Two more ways to control devices, enhancing customer experience
The need for curtains in modern houses is becoming more and more stringent. Besides aesthetics, homeowners are also interested in the advanced features of curtains such as: Sunblock, UV protection, fine dust filter, or the ability to control the large and heavy blinds. instead of pulling them by hands. It was believed that the idea of Automatic Curtain Motor has satisfied the experience of fastidious home owners. But the user experience can even be enhanced and upgraded more with the advent of Works With Lumi Life Smart Curtain Motor.
First, instead of using the remote, you can control the curtain with your Smartphone.
We are no strangers to using a remote to control automatic blinds. However, with Works With Lumi Life's smart curtain motor, the traditional remote is not the only choice.Users now can use their own smartphones to perform more functions than just closing / opening curtains.
– Touch the smartphone to close / open the curtain whether being at home or at work
– Set up a timer for closing / opening curtains on the Lumi Life app
– Install the curtain integrated with light sensor to adjust the curtain based on the brightness of the room
Second, you can experience the Voice Control feature to control the device
Voice Control is also another scoring feature introduced by Lumi in this new product. Voice control through the virtual assistants Apple Siri, Google Assistant and Amazon Alexa is one of the strengths of the Lumi Smart Home system. This feature is completely transferred into the new product Smart curtain motor.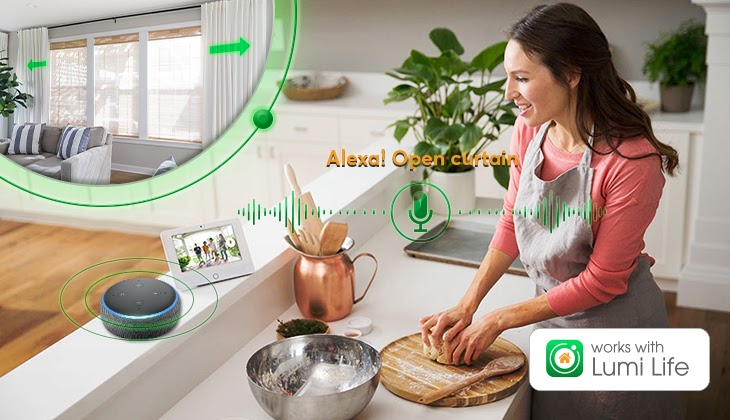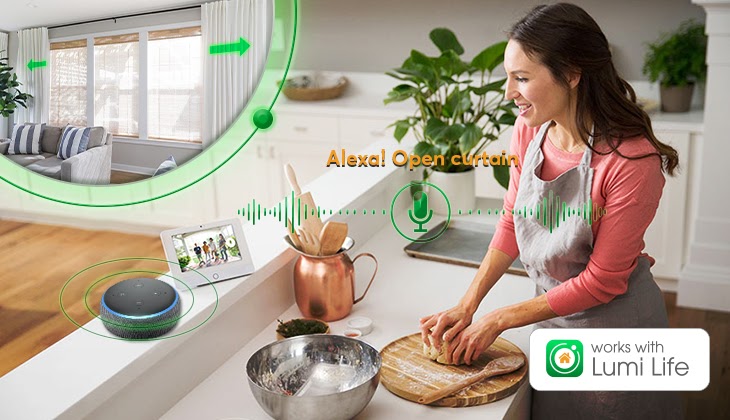 2. Stable connection and accurate display of curtain status on the app
The Work With Lumi smart curtain motor works stably with a weight of about 50kg, 1.2N traction and uses Zigbee wireless connection to connect with the control device. With this connection protocol, every change of curtain state, whether controlled by the Lumi Life app or users who pull the curtain manually, will be updated correctly on the Lumi Life app.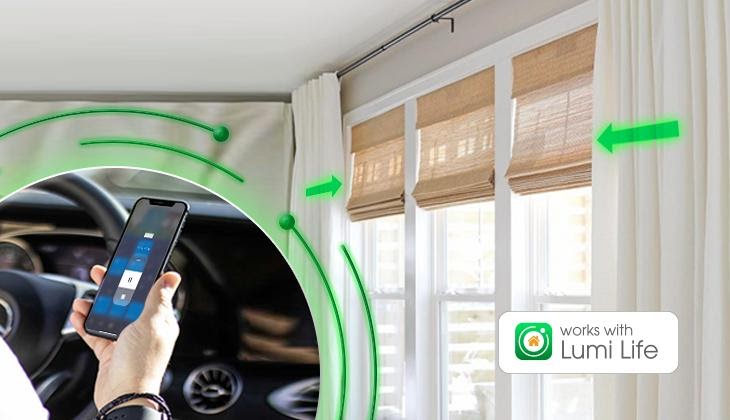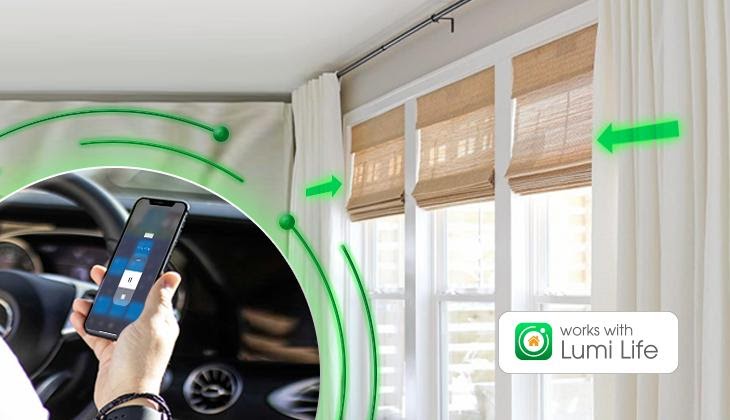 Zigbee is not only more stable and energy-efficient than WIFI but it also allows users to control the engine even when the home is accidentally disconnected from the Internet. This is the feature that makes Zigbee popular and favored instead of Wifi in connecting and controlling smart devices in the house.
With more than 8 years of researching and applying Zigbee into smart home solutions as well as testing and comparing with motors operating by Wifi, Zigbee communication is still trusted by Lumi to have the ability to optimize the experience of user.
 
Easy installation and less expenditure
Usually, when you want to use the motor to control the curtain, you will need to install a new switch on the wall. In addition, each switch will only be able to adjust a fixed set of blinds, which is really inconvenient for homes using multiple blinds. All these disadvantages are completely solved in Lumi's Smart Curtain Engine product.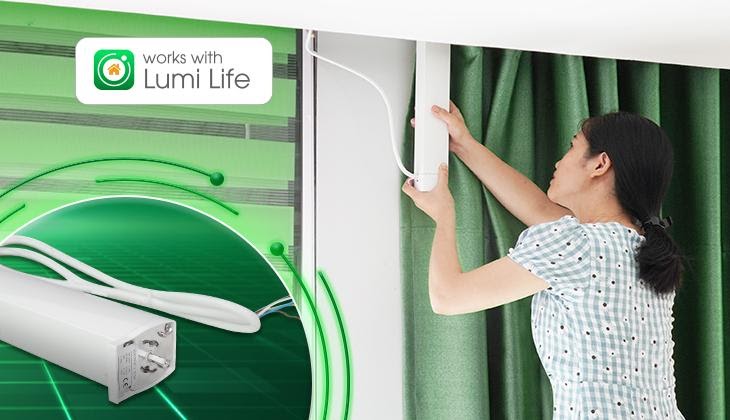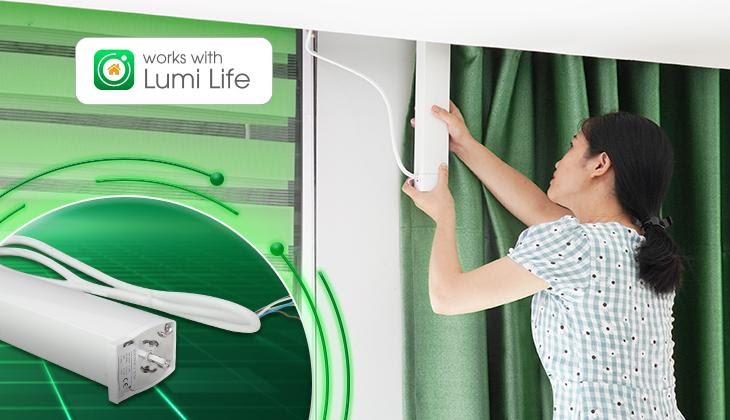 With IOT core programmed and installed right in the engine itself, the control switch will become completely unnecessary, helping homeowners save an additional cost of capital for smart switches.
In addition, by eliminating the processing of the back boxes of a switch, the curtain motor will become extremely easy to be installed when it takes only 15 minutes. 
Integration into the system of Lumi Smart Home
Smart curtain motor is a product to optimize Lumi's existing Smart Curtain solution but with improvements that bring more practical and "economical" benefits to users.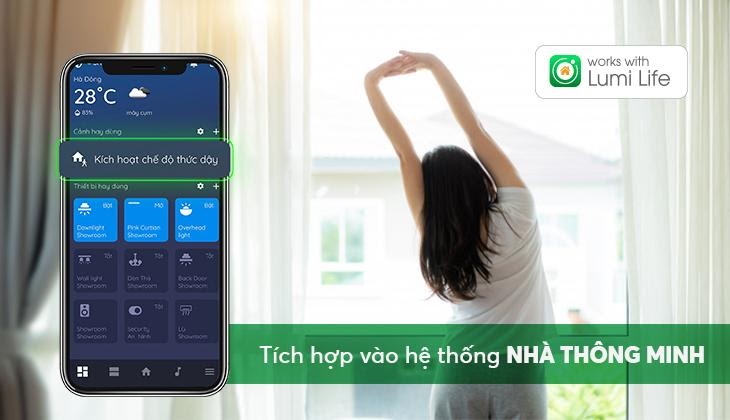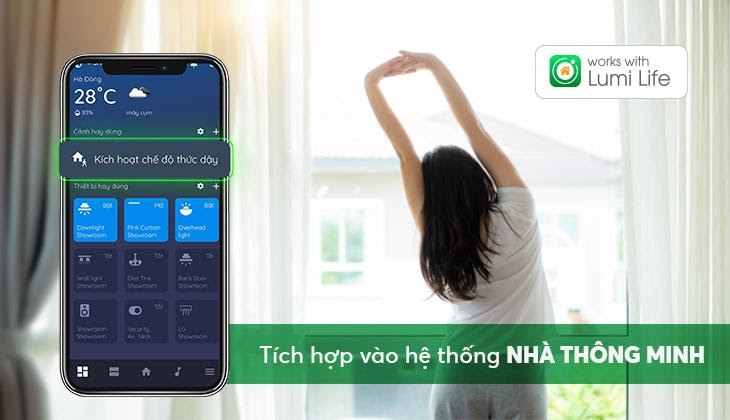 The suite of intelligent curtain motors includes a gateway to expand the Smart Home ecosystem, ready to give owners a more comprehensive experience with Lumi's solution
– Smart lighting solution
– Smart solution for air conditioners, televisions, …
– Smart solution for water heater
– Multi-region audio solution
– Solution of controlling environmental parameters
– Comprehensive security solution …
The smart curtain motor is the first move for Lumi's 2020 product strategy, aiming at products with high finishing, streamlining installation operations and helping users enjoy intelligent life with more reasonable spending.