On February 24, 2020, Lumi Vietnam Joint Stock Company and Funix Online University of FPT Corporation officially signed a strategic cooperation on training and recruitment. Accordingly, Lumi will coordinate with FUNiX in training online technology engineers, in parallel with the deployment of FUNiX internship-recruitment program for FUNiX students.
Smart home Lumi continuously asserts its leading position
Lumi Joint Stock Company is a leader in the field of smart home – a typical product of the 4.0 revolution, Internet of Things (IoT), AI, cloud computing … With well-trained IT engineers from leading universities of technology and programming in the country, over the past 8 years, Lumi has gradually built and strengthened its leading position in research, development and distribution of smart home solutions in Vietnam and has exported to 8 other countries around the world such as India, Singapore, Australia, Thailand, …
Particularly in 2019, Lumi Smart House Vietnam has quickly made a breakthrough showing its leading position with two outstanding achievements:
The first Vietnam Smart Home solution successfully integrated with Google Assistant, allowing homeowners to control the house in Vietnamese
The first Vietnam Smart Home solution successfully integrated with Apple Ecosystem.
In early 2020, Lumi Smart House Vietnam continues to show its strength through the orientation of social contribution and development in promoting the development of 4.0 industrial networks in Vietnam. One of the first steps was to cooperate with FUNiX Online University to establish the IOT Engineer training program.With this cooperation agreement, Lumi is committed to contribute to the improvement of the software engineering training program of FUNiX, being in charge of training to ensure the follow-up and meet the recruitment standards of enterprises and in line with the software industry's labor force development trend in the international market. In addition, Lumi will send highly qualified experts to directly participate in training as mentors to accompany FUNiX students throughout the learning process.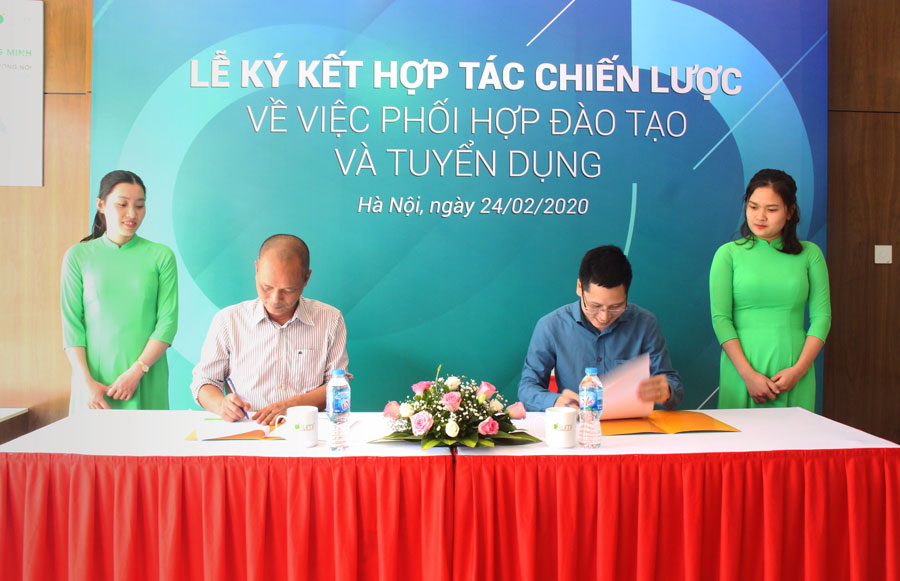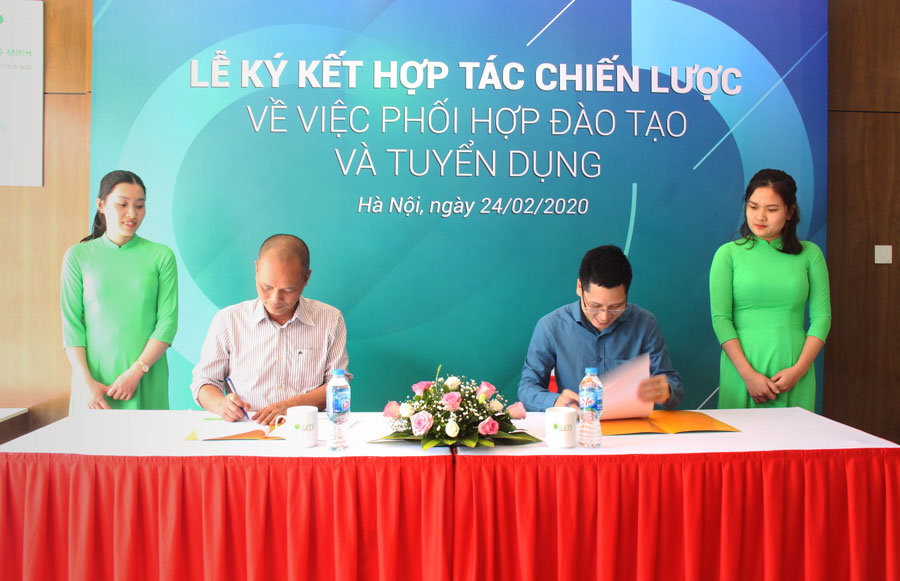 FUNiX – Vietnam's first online university
FUNiX is an online university under the FPT Education System (FPT Education) with major training majors such as Software Engineering, Software Engineering … Having leading experts from businesses and prestigious educational institution, FUNiX is at the forefront of training intensive IT certifications, such as Data Science, Machine Learning, IoT …
FUNiX was born with the goal of providing human resources for the IT industry – a growing industry with competitive salaries. Unlike conventional online learning models, FUNiX builds a network of students to connect with businesses in the software & IT industry. Through short-term internships at reputable companies, FUNiX students have the opportunity to interact with real-world careers, as well as obtain job opportunities immediately after completing the first 3 semesters. After 3 semesters, students have the minimum skills to work at FPT Software and other technology companies, such as VTI, House3D, Tinhvan Group, 1Office, 3SI, RikkeiSoft, etc. All FPT University's degree programs on FUNiX platform are implemented in the form of students actively learning and one-on-one online support by experts during the learning process.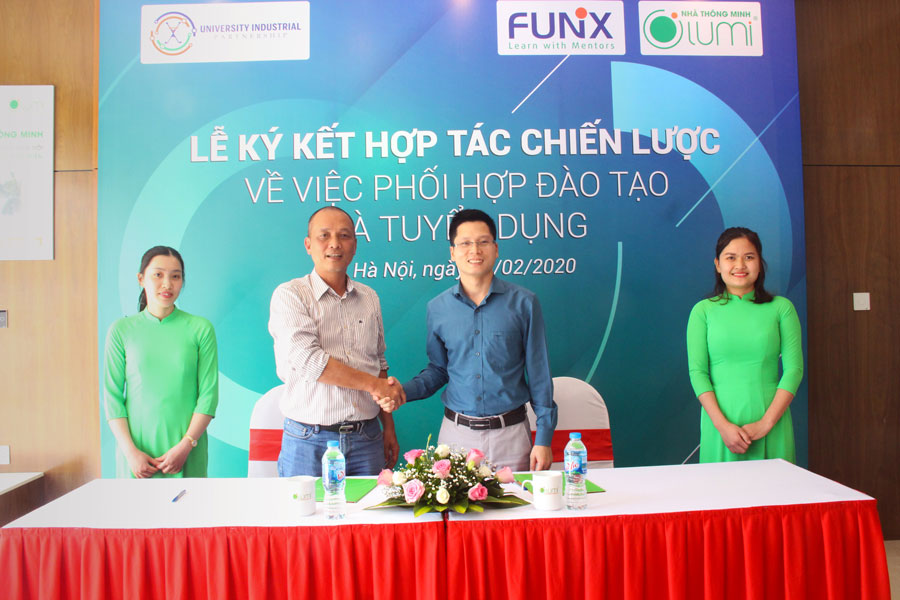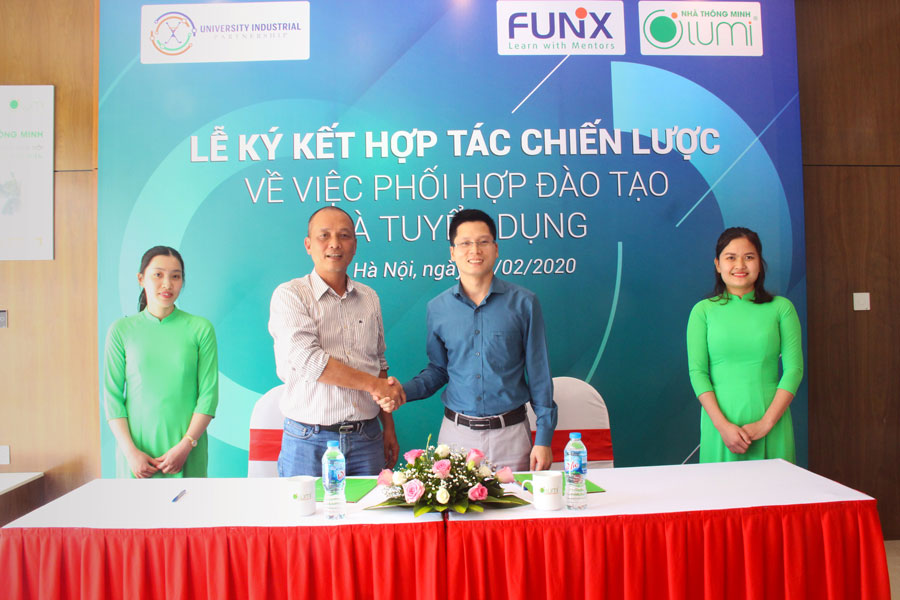 Dr. Nguyen Thanh Nam – Founder of Funix online university affirmed: "In Vietnam, there is not any unit with enough knowledge and experience to train IOT until Lumi and Funix combine to deploy".
Sharing the purpose of the cooperation, Mr. Nguyen Thanh Nam – Chairman of the Board of Directors of FUNiX University, said at the signing ceremony: "Self-study is the method of making people grow up fastest. Studying online at FUNiX, students are guided by prominent mentors in programming & information technology. However, after all, you are sitting alone studying in front of a computer screen, it is difficult to maintain the motivation to study. Therefore, in addition to having a team of Hannah who always follow the student's study plan, FUNiX also provides opportunities to learn from the real environment through which students find that what they have learned in FUNiX is really what society needs. It is important that students see and become part of the work environment. Because of that, the collaborative connection between Lumi and FUNiX is strategic in terms of education, where every subject is student-centered, teaches what students need and industry-specific requirements. "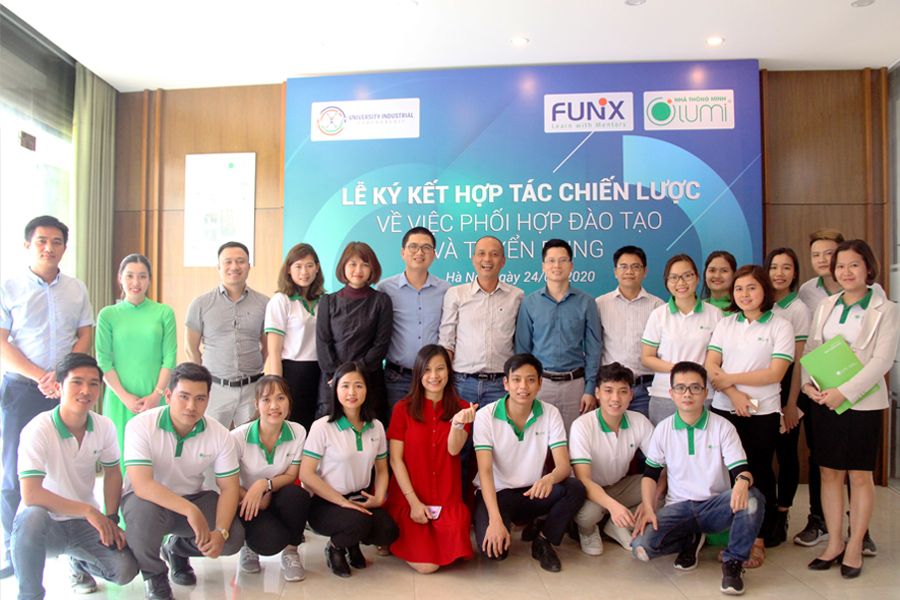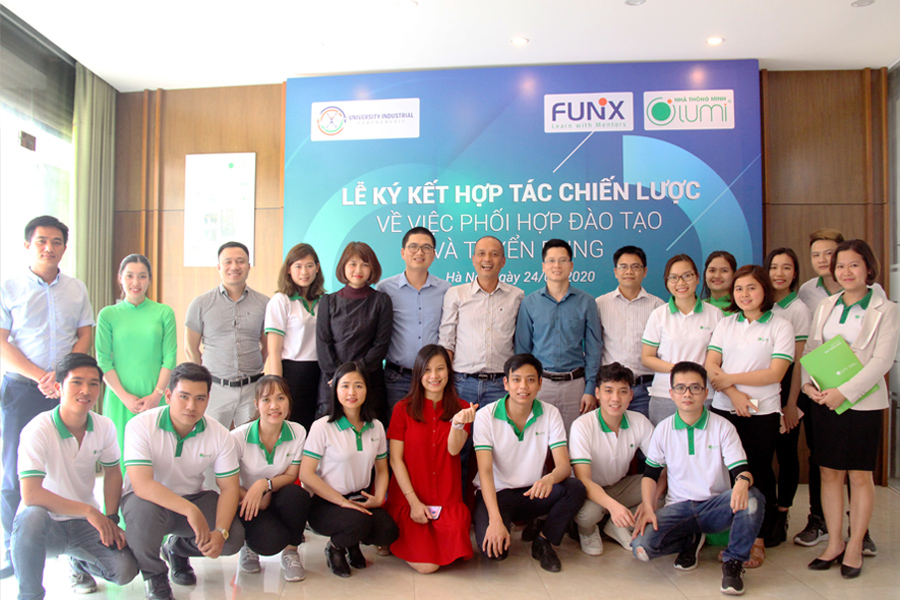 On Lumi's side, participating in developing and improving the curriculum content, as well as accompanying students in the learning process is the way Lumi chooses to support young engineers and create give them opportunities for faster growth in the future.
Sharing about the first steps when starting a business in the field of technology in 2012, Mr. Nguyen Duc Tai – one of the three Lumi founders talked about having to look for each component chip from major chip companies around the world, tinkering with himself, experimenting and devoting a lot of time and effort to create the first switches – which is still the soul in the smart home solution. Therefore, as a senior and an executive of a technology company who has made sustainable steps for 8 years, he understands the difficulties that IT students face in the learning process, as well as the fact that the business is in need of young engineers.
After 8 years of establishment and development, up to now, Lumi has become one of the leading companies in the smart home market, having enough stature and strengths to give and support learning and practicing opportunities, helping to cultivate talents for the young engineer class of Vietnam. With the advantage of a team of experienced engineers fighting major domestic and foreign software projects, Lumi is confident that it can give students an overall and profound insight into industry-specific characteristics as well as the practical requirements that businesses are looking for.
The cooperation between Funix and Lumi Vietnam creates an open opportunity for the young generation of Vietnam to approach, learn and research information technology in general and IoT in particular, equips a solid knowledge base to develop strongly with the industrial revolution 4.0 taking place all over the world.