Sensor-integrated smart stair switch is a 2-in-1 product that integrates the sensor device into the staircase's own smart switch. The device supports an automatic timer, on/off stair light. With capacitive touch technology and Zigbee wireless communication protocol, it helps synchronize products with Lumi smart home solutions.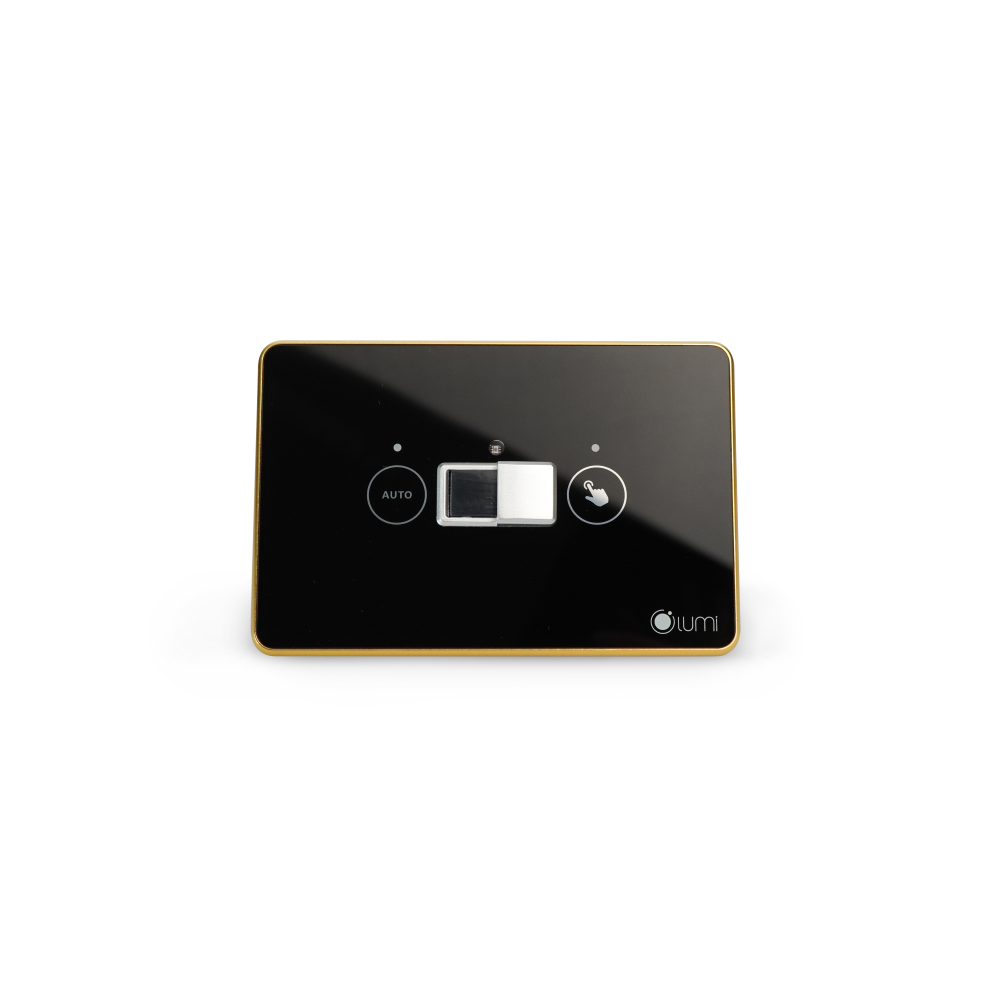 1. Features of the staircase switch with sensor
The staircase light switch with integrated sensor 2N1 has 3 ways of control: Manual, automatic and controlled via the Lumi life app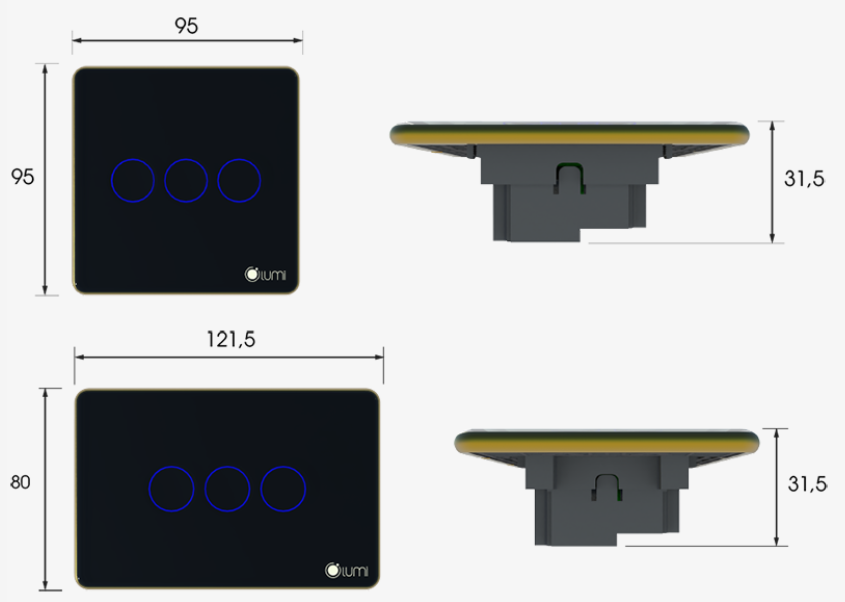 Manual control mode: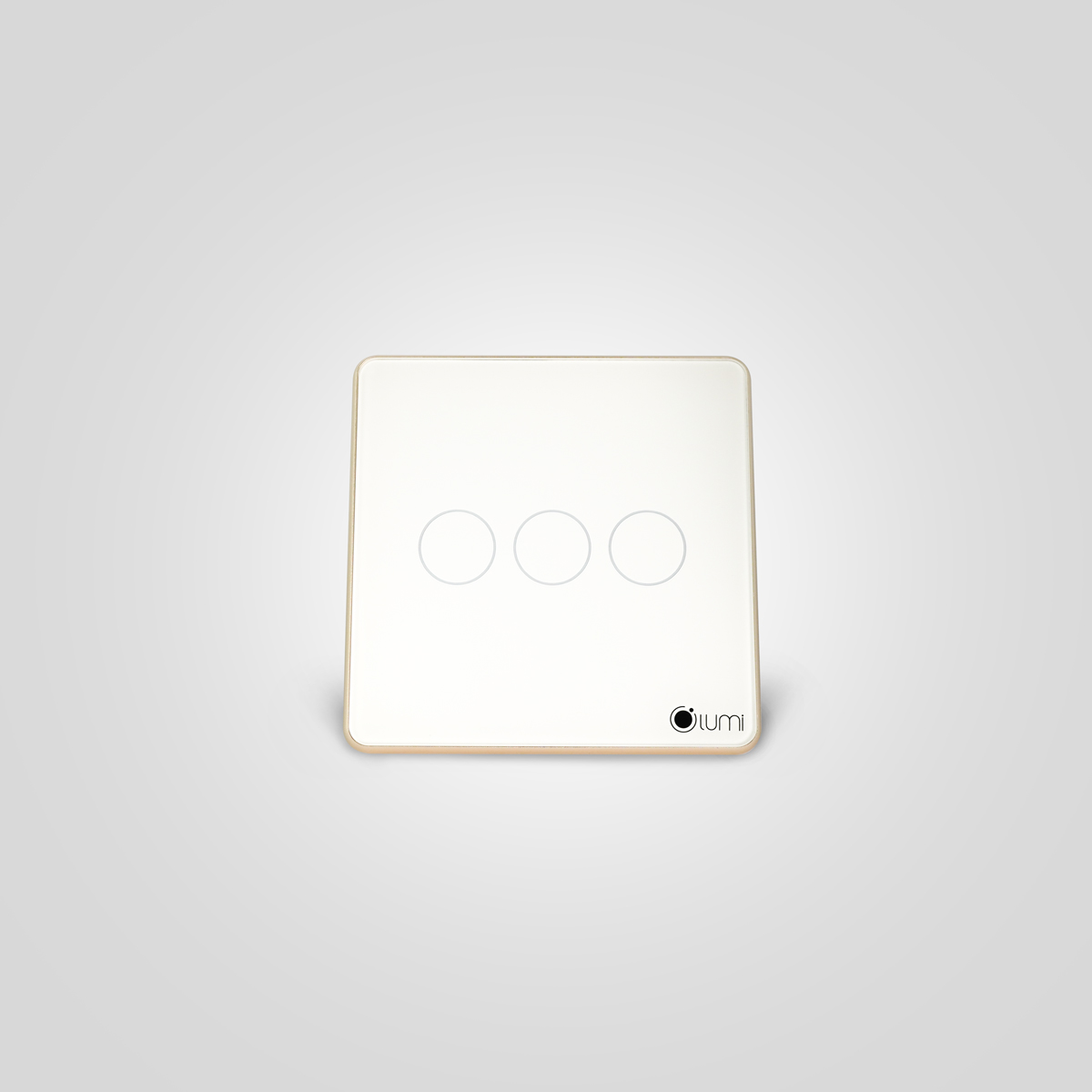 When off mode Auto mode on the switch face, the stair light switch will be controlled by touching the hand-shaped button to turn on / off the stair light and control via the Lumi life app, Smart Stair Switch
Automatic control mode:
The Auto button on the switch shows blue when the motion sensor is active. When the eye sensor detects motion, the stairs light automatically turns on. When there is no longer moving in the detection area, the staircase light turns off automatically.
The staircase motion sensor has 2 scanning angles for motion detection: angle 1 horizontally: 150 ° and angle 2 vertically: 35 °
For added convenience, the kit also has an eye mask. accompanying variable narrows the range of motion detection angle by 1 to half to 75 °
2. Advantages of the stair switch integrated with sensors 
2.1. Elegant, sophisticated design
Scratch-resistant tempered glass design, combined with a monolithic aluminum rim similar to the Lumi touch switch, stairs switch integrated with sensors will make the house more aesthetically perfect. The product has 2 types of square and rectangular switches for customers to easily choose the right product.
2.2. Easy installation and flexible warranties
Synchronizing policy and installation timing with other Lumi smart home devices, Lumi's new line of switches also features unified utility sets
Easy installation, construction in just 1 day

Controllable by Smartphone with Lumi Life app

Compatible with the size of the base and electricity infrastructure in Vietnam

24-month warranty policy
Please contact us at hotline 0904.665.965 for more product advice and here