Lumi ceiling-mounted motion sensor is an indispensable device for setting up automation features in a smart home. The device operates using infrared sensor technology, uses a standard 220V power supply and allows direct mounting on common types of ceilings.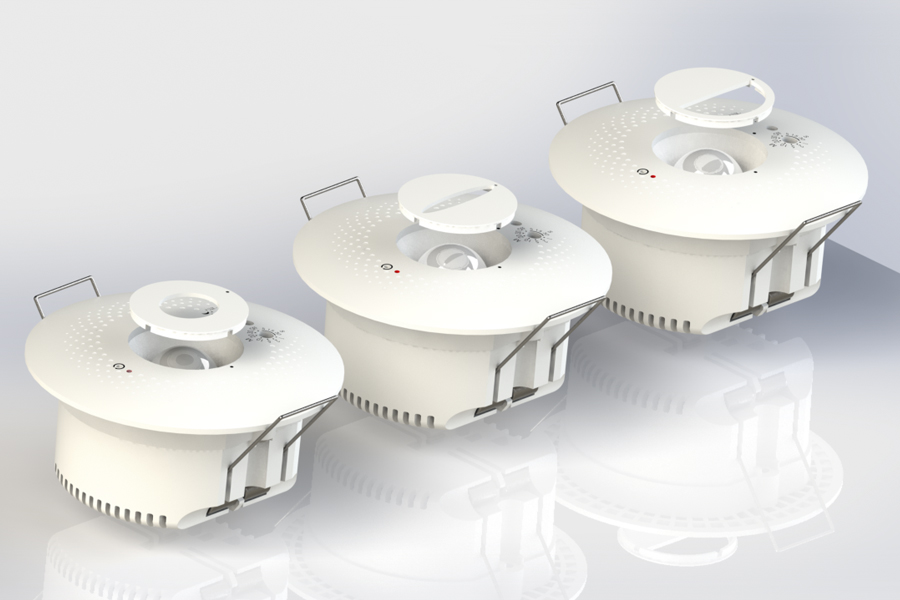 1. Feature of Lumi Ceiling Motion Sensor
Motion sensors are applied in many places such as bathrooms, housing corridors, schools, offices…avoid users forgetting to turn off the lights when finished use. Ceiling-mounted motion sensors don't just have basic features like:
Turn on the light when motion is detected in the sensor area
Turn off the light after 1 setting time when no movement is detected
It also has a built-in light sensor, which helps users enjoy smarter features. Specifically, the light sensor will record the brightness in the area where the device is installed, at the same time compare with the brightness set at the lamp and turn on the light only when the recorded light is smaller than the installed light. As a result, in some specific areas or frequently with intense natural light, the sensor will be recognizable to control the light on accordingly, avoiding wasting power.
In addition, the device is equipped with an eye cover for users to easily adjust the scanning angle according to the need for automatic lighting.
Optimal eye angle:
Recognition angle 72°-92°
Recognition angle 30°-102°or 30°- 92°
Recognition angle 46°-102°or 51°- 92°
2. Advantages of ceiling mounted motion sensors
Lean design with white color, sensor eyes do not reveal completely to ensure aesthetics, Lumi ceiling mounted motion sensor will be a perfect choice for those who pursue a simple and sophisticated style.
Besides, Lumi ceiling mounted motion sensor is made from fireproof PP plastic, offers high durability, almost unaffected by hot and humid tropical weather conditions like in Vietnam.
3. How ceiling-mounted motion sensors work
When the sensor detects movement, immediately transmit the signal to the processor inside the sensor to perform the on/off work for the bulb.
With side-by-side room positions equipped with motion sensors, the sensor's eyes will help you cover the angle without the sensor scanning to. For example, when installing a sensor in the bathroom, you should adjust the sensor eye to cover the direction of the corridor area, therefore, those who pass through the hallway will not be able to make the sensor in the bathroom work.
In addition, the on/off time will be flexibly installed by you. For example, the light time when a person passes or stands in the sensor area will last up to 30 minutes, and will turn off after the person moves through from 5 seconds to 30 minutes.