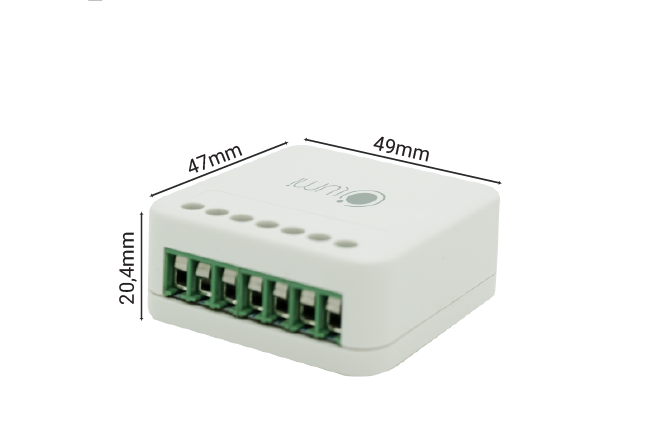 Main features of the product
Wireless connection: Bluetooth Mesh.
Remote control via Internet (Using App Lumi Life).
Control via indoor LAN (Using App Lumi Life).
Changing the light intensity (Dimming) for 24V DC monochrome Led strip lights: 0% -> 100% (3 output ports support 3 dimming Led strip lights)
Changing the light color temperature for Led String Lights WW (CCT): 2700K -> 6500K. (2 output ports support 1 WW light wire control).
Control group Lighting, HCL, Lighting scene, Rule, Scene, Calendar (Customizable according to user needs).
Can control the device by voice through the integration of Google Assistant, Alexa.
Control directly via Remote scene via Bluetooth Mesh network mechanism (No need through HC).