1. Automatic Sliding Gate REV
 REV Automatic Sliding Gate is designed specifically for apartment buildings and companies that regularly open and close heavy gates (up to 1400kg). In addition, REV automatic sliding gate is also capable of installing iron boxes to protect, avoid vandalism, theft, suitable for many people.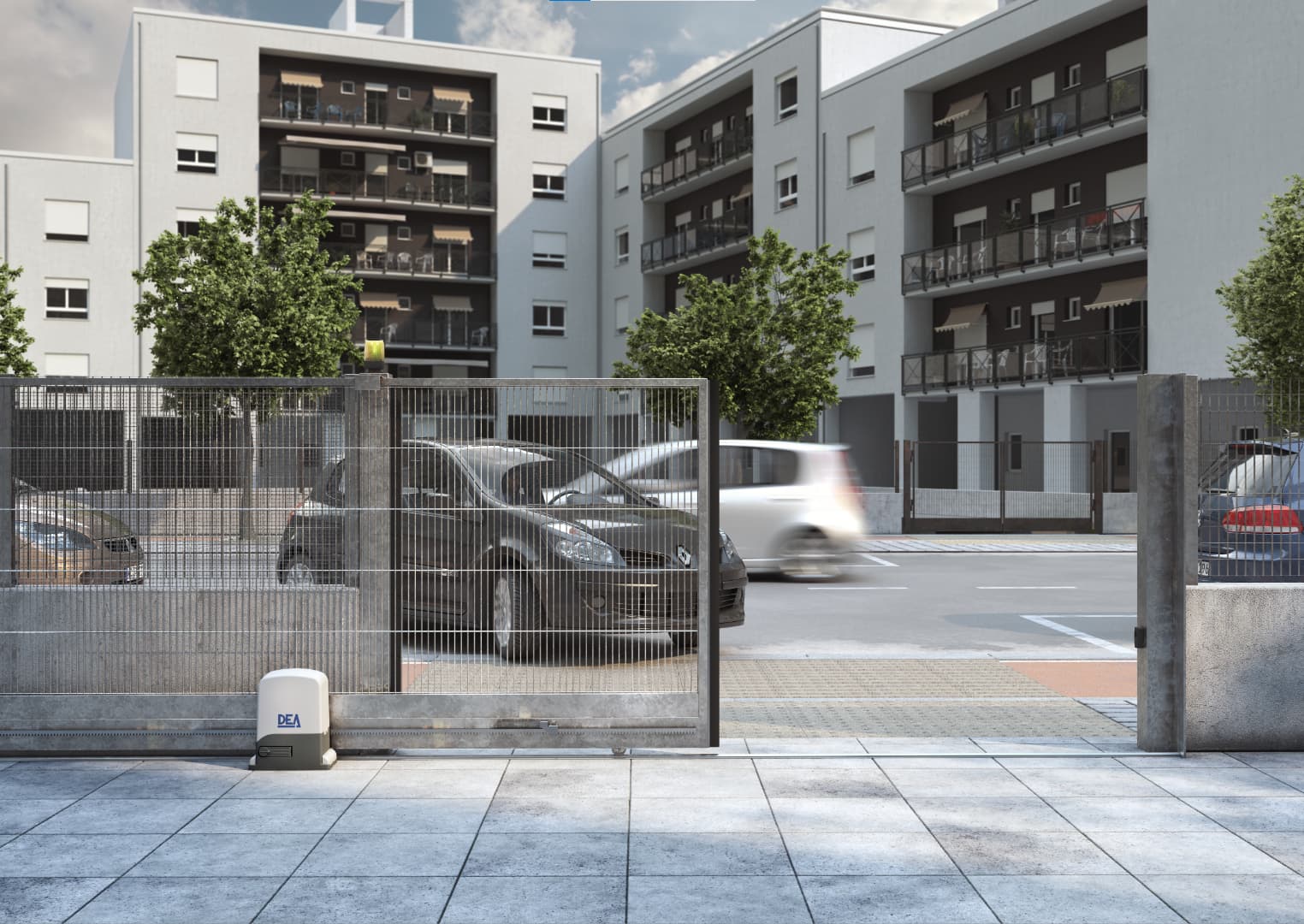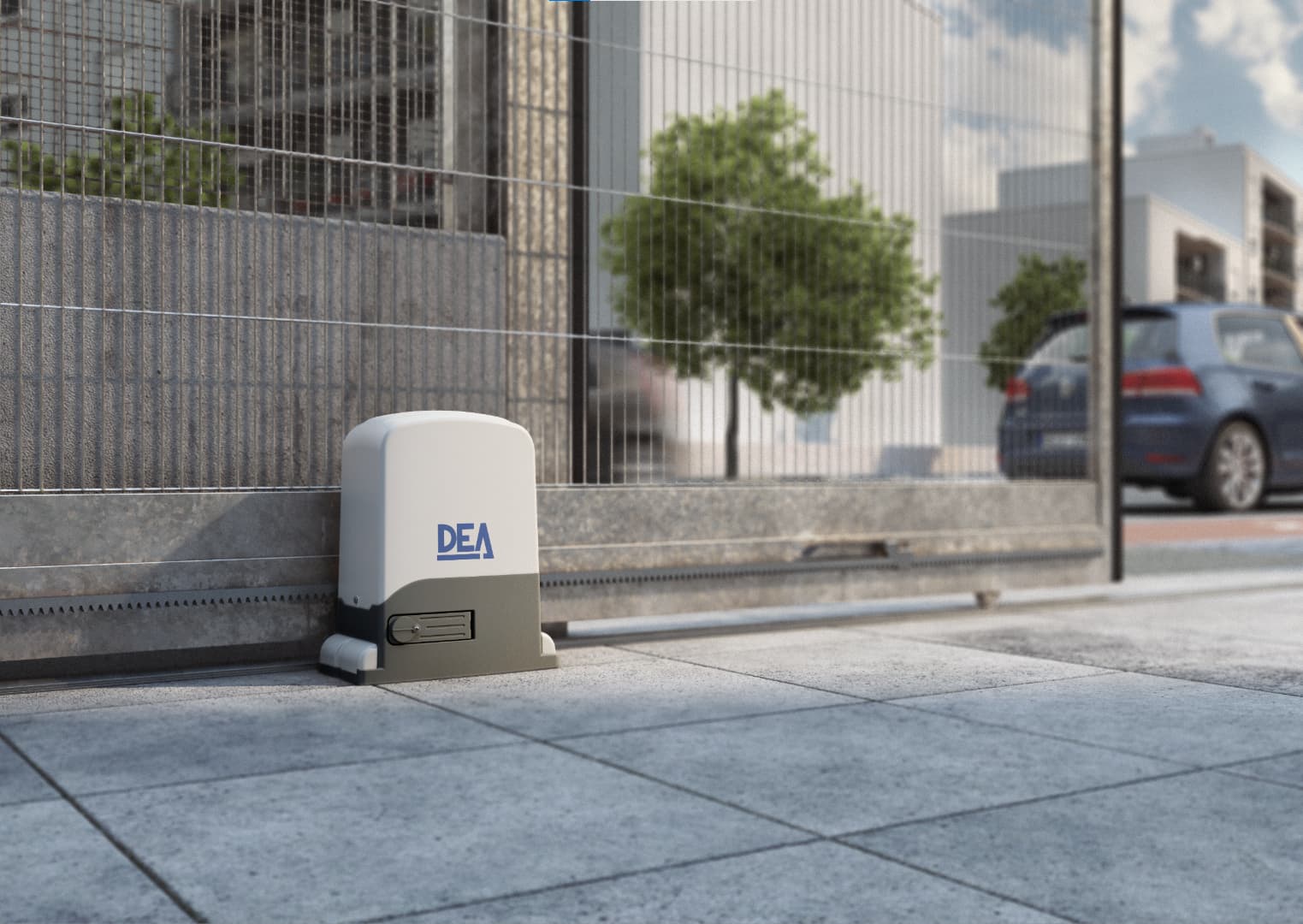 Function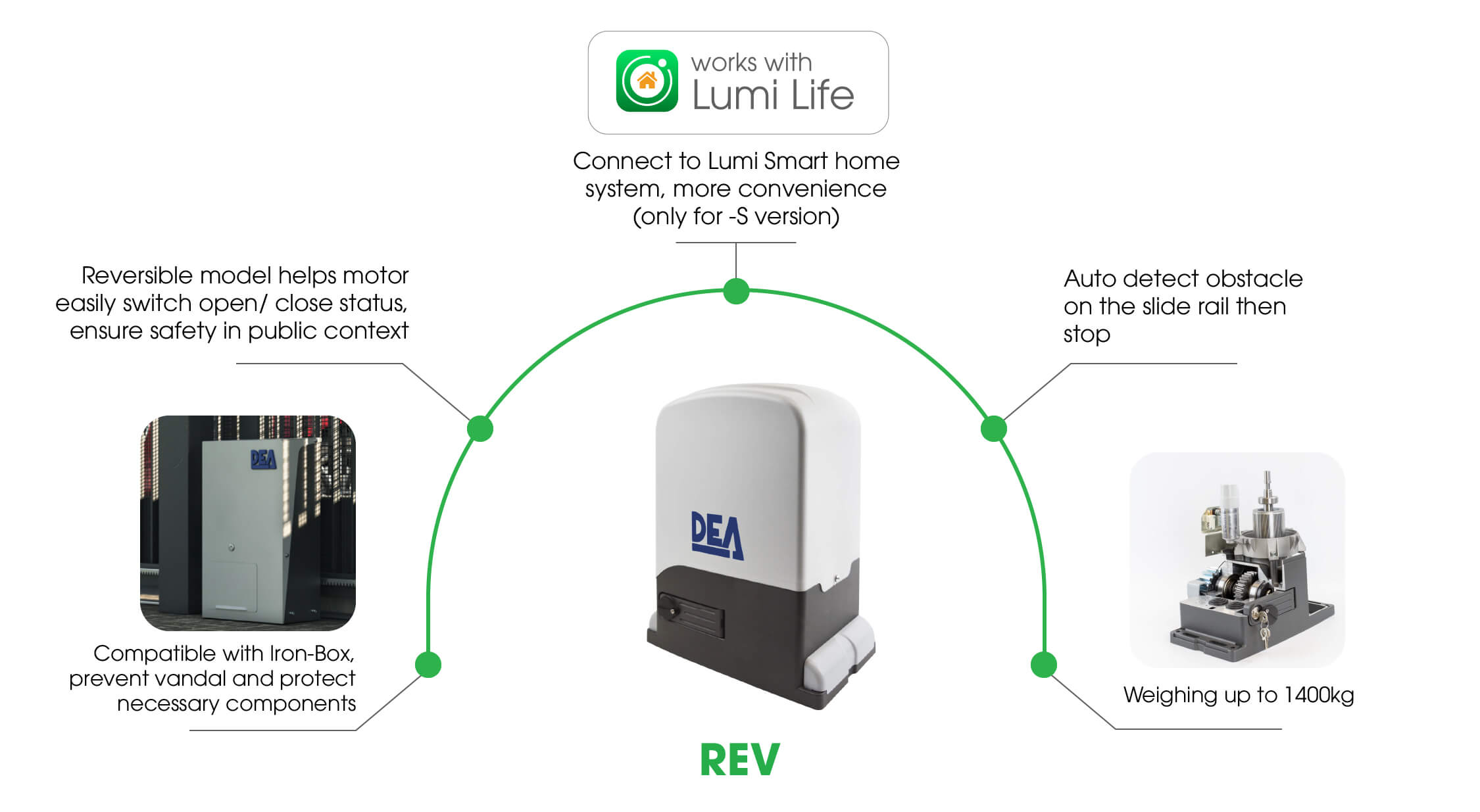 Technical info
Index
Motor power supply (V)
230V ~ ± 10 % (50/60 Hz)
Maximum power absorption (W)
500
Max thrust (N)
900
Duty cycle (cycles/hours) for an 8m leaf length
27 for 1000kg


22 for1400kg

N. max. cycles in 24h. for an 8m leaf length
270 for 1000kg


220 for 1400kg

Built-in capacitor (μF)

14 uF

Operating temperature (°C)
-20 ÷ 50
Speed (m/min)
10
Standard pinion
Z18
Weight with packing (Kg)
18
Sound pressure (dBA)
< 70
Protection level
IPX4
What's in the REV product box?
01 operating mechanism, 230 VAC

02 mechanical keys

01 Control box NET230N/C

02 remote control with 2 buttons

01 Safety sensor